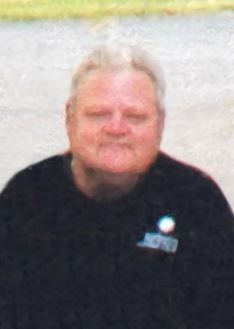 Charles Joseph Beggs, 66, of Lexington Park, MD passed away at his home on October 1, 2020 with his loving family at his side.

He was born on January 29. 1954 in Kanas City, MO to Charles Walter Beggs of Manchester, NH and the late Lorene Ayers-Beggs.

Charles enlisted in the United States Navy after he graduated high school and proudly served his country until his honorable discharge in 1973. During his service he earned the National Defense Medal and the Rifle Marksmanship Ribbon. On December 20, 1975, he married his beloved wife, Hope Beggs, at the Naval Yard, Washington D.C. In 1982, he began his career at the Smithsonian Institution as a Safety Officer Supervisor, where he worked until his retirement in 2009. He enjoyed travelling to visit his family, and took them all, including his grandchildren, to Maine, to celebrate Thanksgiving with his father. Family was his greatest love, whom he enjoyed spending his time with, especially his grandchildren. He was a NASCAR and Kansas City Chief fan. He was an avid history buff, and regularly watched war documentaries, even if he had already seen it before. He and his wife liked to attend concerts, with some of his favorite being Elton John and the Beach Boys.

In addition to his beloved wife, Hope, Charles is also survived by his children: Kristina Beggs, Jami Beggs and Charles Robert Beggs all of Lexington Park, MD; his siblings, Pamela Karen Williams of Lundunberry, NH and Shawn Cathryn Libby of Cosco, ME; his grandchildren: Darren Robinson, Devonte Beggs, Lanya Herbert, Shyanne Dyson, Jason Beggs, John Beggs, Charles Beggs, Anthony Beggs, Byntlee Beggs, and Dasean Beggs; and extended family and friends. He is preceded in death by his mother.

All services are private.

Condolences to the family may be made at www.brinsfieldfuneral.com.