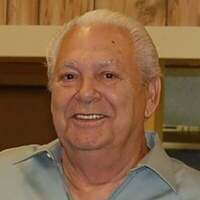 Thomas "Tonky" Wayne Latham, 79, of Hughesville, MD passed away on October 3, 2020 at his home.

Born on August 7, 1941 in Washington, DC, he was the son of the late Richard Paul Latham and Helen Maria Latham (Guy).

Thomas worked as an auto body painter and a body shop manager for a car dealership throughout his life and took great pride in the work that he did. He had a real passion for bowling, and was always in his happy place when he was knocking down the pins, aiming for a strike or a spare. Tonky had five (5) beautiful children whom he loved to share his joys with in life. He was happiest when surrounded by his children, grandchildren and great grandchildren.

Tonky is survived by his sons: Thomas James Latham (Cathy) of Liberty, NC, John Wayne Latham (Diane) of Rockville, MD, Joseph Paul Latham (Dawn) of Rock Point, MD and Kristofer Ray Latham of Pomfret, MD; his daughter: Georgia Denise Neil (Gregory) of Hughesville, MD; his brother, Richard James Latham of Hay Market, VA; his sisters: Helen Maria Norris of Avenue, MD, Jo Anna Trybus of Chaptico, MD and Florence Joy Latham of Charlestown, WV; as well as eleven (11) grandchildren and twenty-nine (29) great grandchildren.

In addition to his parents, he is preceded in death by his brother, Frances Edward Latham.

Family will receive friends for a memorial gathering on Thursday, October 8, 2020 from 5:00 p.m. to 7:00 p.m. with a prayer service at 7:00 p.m. at Brinsfield Funeral Home & Crematory, P.A., 30195 Three Notch Road, Charlotte Hall, MD 20622. Inurnment will be on Friday, October 9, 2020 at 10:30 a.m. at Trinity Memorial Gardens, 3221 Mattawoman Beantown Road, Waldorf, MD 20601.

Condolences to the family may be made at www.brinsfieldfuneral.com.

Arrangements by the Brinsfield Funeral Home & Crematory, P.A.