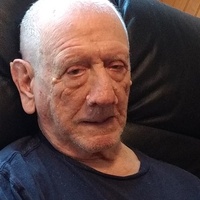 Harold "Hoppy" Frank McDonell, Jr. 84 of Leonardtown, MD passed away on October 2, 2020 at his home in Leonardtown, MD.

Born on October 8, 1935 in Waldorf, MD, he was the son of the late Harold Frank McDonell, Sr. and Mary Hilda McDonell (Davis).

Hoppy loved the simple things in life. He loved DayCare, watching all of his favorite TV shows and riding the bus. Hoppy was always happiest when surrounded by his family and friends and he will always be remembered by them through the precious memories they made together.

He is survived by his sister, Cleo A. Helland and husband Thomas Gandy of Waldorf, MD. Niece Heidi McDonell, Nephew David Helland, his wife Beth and children Mason, Brody and Brianna, Daniel Helland fiance Miranda and children Alyssa, Devin, and Mikey and Ben Helland wife Dawn and children Jayla, Zoey and Bryson. He is preceded in death by his loving parents.

Family will receive friends on Wednesday, October 7, 2020 for visitation from 11:00 a.m. to 12:30 p.m. with a funeral service at 12:30 p.m. at Christ Church, 600 Farmington Rd. W, Accokeek, MD 20607. Interment will follow in the church cemetery.

Condolences to the family may be made at www.brinsfieldfuneral.com.

Arrangements by the Brinsfield Funeral Home & Crematory, P.A.