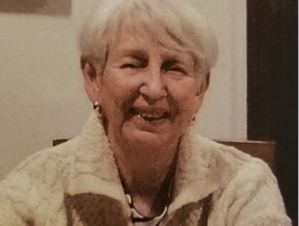 Beverly Diane Miller died in Leonardtown, Maryland on Monday, September 21, 2020. Beverly was born on May 3, 1942 in Hutchinson, Minnesota. She was the daughter of Eldred and Rosetta (Runke) Miller.

She was baptized and confirmed at Peace Lutheran Church in Hutchinson and she also graduated from Hutchinson High School in 1960. She was a 1965 graduate of the University of Minnesota in Elementary Education.

On June 19, 1965 Bev and George were married. They enjoyed 46 years of marriage. Together they enjoyed traveling, boating on Bev's namesake the "Impatience." She enjoyed teaching her sixth graders. In retirement Bev appreciated having more time to sew – she sewed most of her clothes for years and organizing around their home by building gardens. After George died in 2012, she got connected to a group associated with NRL. They traveled, they traveled, and they traveled. And they were wonderful friends. Her pastor described her as one of the congregations champions. She was a Bible student and faithful attender. She helped initiate the Stephen's Ministry at Our Savior's. She also thought it would be a good idea to study what Lutherans believe, so she encouraged a Bible class on the Lutheran Confessions. Beverly loved her Lord and her church.

Beverly was preceded in death by her parents, a sister Diedra, and her husband George. She is survived by her brother Jeffrey, his wife Anita and sister Kathy Baker of Hutchinson, Minnesota and grandsons Michael and Peter and granddaughter Stephanie Graf.

While she will be missed by us, she is definitely with the Lord and for that we all rejoice. Thanks be to God.

The family will receive friends on Saturday, October 3, 2020 at the Luthean Church of our Savior in Bryans Road, Maryland at 3 pm until time of funeral services at 4 PM. Internment at a later date in her hometown of Hutchinson, Minnesota.