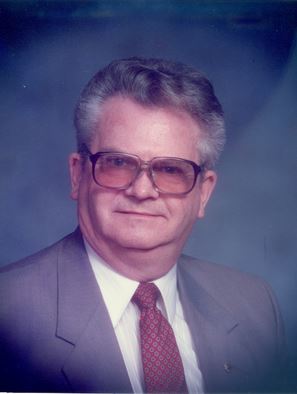 Oliver Parker Lyles, affectionately called Parker or Ollie by family and friends, was born, November 1, 1944 in Waldorf, Maryland. Parker got a change of address on September 19, 2020. His mansion was completed, it was time for him to move. He was ready to move, his dad and mom were already there, the late Reverend Robert and Sarah Lyles, as well as other family members.

Parker was educated in the Charles County Public School System. He worked several constructions jobs before becoming an employee of the Charles County Board of Education, from which he retired after 14 years of employment as a Building Service Worker.

He gave his life to Christ and entered the Methodist faith, becoming a member of Zion Wesley, U.M.C. Church.

Parker was devoted to his family and enjoyed special family functions such as cookouts and Lyles family reunions. Spending time with his children and grandchildren gave him the most enjoyment in life. He was a great father, grandfather and brother. He was a giving person who loved and protected his family.

Parker was an avid gardener who loved being outside planting, caring for his flowers, foliage, all types of vegetables and anything pertaining to the outdoors. He had a love for watching westerns, music, dance and the Washington football team. His favorite vehicle was the Ford Truck.

He was preceded in death by his parents, brothers, Robert, Jr. and Joseph and sister, Thelma.

He leaves to cherish precious memories, daughters; Antoinette and Barbara Lyles, grandchildren; Anthony Mason, Nicole Mason and Nakia Woodland, great grandchildren; Christian Pearson, Ethan Pearson, Taliyah Shorter, Kayla Shelton and Isaiah Shelton, sisters; Mary Marshall, Betty Moore (Julius), Essie Duckett, Helen Lyles, Jean Swann, Russell Lyles (Christine), Annie Lyles and special friend, Ann Shorter. Ann Shorter is a special friend of not only Parker, but of the family and she is treated as family. She always goes on vacation with the sisters.

"And oh yeah! I have my own designer. I've been fitted with my own white robe and my own wings. I could go on and on, but I'm going to pray that one day you will get to move here, and before I go, my address is:

Oliver Parker Lyles

2020 Peace Drive

Heavenly Avenue"

His viewing will be held from 9:00am until time of service 11:00am on Monday, October 5th in the Chapel of Thornton Funeral Home, P.A., 3439 Livingston Road, Indian Head, Maryland 20640. Interment Trinity Memorial Gardens Cemetery, Waldorf, Maryland.