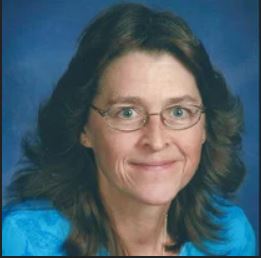 Linda Jane Kline, age 57 of Waldorf, Maryland died September 24, 2020 at Washington Hospital Center.

Linda was a retired Budget Analyst at the Department of the Navy for 36 years where she received many awards for her performance. She was an active member of Open Gate Church and donated to many charities. She loved to take photos.

She was the daughter of George Michael Kline and Rebecca Ann Kline. In addition to her father, she was predeceased by her sister, Julia Ann Kline.

She is survived by her mother, Rebecca Ann Kline; her niece, April Marie Padgett; and her nephew, Jonathan David Padgett.

Visitation on Friday, October 2, 2020 from 9:30AM until time of Funeral Service at 11AM at Open Gate Ministries, 4028 Old Washington Road, Waldorf, Maryland 20602. Interment to follow at National Memorial Park, 7482 Lee Highway, Falls Church, Virginia 22042.

Memorial contributions are asked to Open Gate Ministries, 2028 Old Washington Road, Waldorf, Maryland 20602.