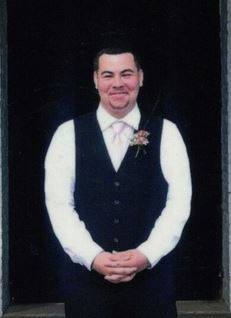 Cristian Joseph "Jojo" Ramirez, 19, of Great Mills, Maryland passed away on September 26, 2020.

Cristian was born on April 18, 2001, in Hyattsville Maryland, to Cristian Antonio Ramirez of El Salvador and Kristine Marie Robertson Ramirez of Hyattsville, Md.

Jojo is a 2018 graduate of Great Mills High School, and Fairlead Academy. He completed the electrical program at the Technical Center under the guidance and support of the wonderful teacher, Mr. Michael Towne. Mr. Towne sparked his interest in the field and pushed him to pursue a career as an electrician, going so far as to help him get his first job as well as gifting him much needed specialty tools to start his career. He truly changed Cristian's life for the better and set him on the path to success.

While in school Cristian was lucky enough to start a great job at Noodles & Company, where his boss Carly Murillo saw his true potential and took a chance on a kid that would be the youngest she had ever hired. He worked hard and made his parents, his coworkers, and his bosses very proud. He was determined and eventually earned enough money to put a down payment on his first car.

Cristian started his career fresh out of high school with Specified Electrical Systems LLC. Cristian was a member of the IBEW (International Brotherhood of Electrical Workers) Local Union #26.Cristian was Enrolled in the Apprenticeship program of the JATC at Local #26 and was in his 2nd year of a 5 year program to become a Journeyman Electrician. He worked in and around the DC area on multiple government and private industry electrical projects. Cristian was liked by everyone who had the pleasure to be in his company, and he well be greatly missed by his coworkers and bosses alike.

Cristian loved his job and it showed. He worked hard and he had pride in his work. He never complained about a job or task, waking up most days at three a.m. to be at work on time. He was always excited and willing to learn something new. Cristian hated to miss work or be late and always tried his hardest to make his coworkers and bosses proud of the jobs that he was assigned.

When Jojo was younger he loved to play all kinds of sports such as soccer, baseball, karate, and football. As a teenager, Jojo enjoyed listening to music, playing video games alone or with his friends online, and he loved fixing things. He loved to fix small electronics such as cameras and cell phones as well as working on cars and equipment. He loved to go crabbing, and cook, sewing, archery, and eating different kinds of foods, were just some of his hobbies. He loved to travel and was very adventurous and bold when trying new things. He was always learning and wanting to try new things. Spending time with his girlfriend Kalie Flowers, doing anything with her, made him the happiest. His favorite past time was being out on his grandfather's boat, trying to out fish his Nan, and catch the biggest bass at Lake Lariat.

Jojo was always quick with a compliment, advise, a listening ear or shoulder to cry on. Jojo relied on advice from the people he trusted that had more life experience and he never took that advise for granted. He listened, learned and it make him a better person, that was on the way to becoming a great man.

Jojo cherished his friends and family. He respected and loved his Father, and Mother and did his best to make them proud of him. Which they very much are. Jojo adored his siblings. He loved to laugh and joke with them. Tease them and taunt them always with love, but he was quick to give advice and direction to them and lend a helping hand in anyway was needed.

In addition to his loving parents, Cristian is also survived by his sibling, Haylie Melina Ramirez, Mariella Kenna Ramirez, and Patrick Johan Ramirez; his grandparents: Kenneth "Nan", and Helen "Grammy" Robertson of Lusby, Md. Eufemia Ramirez of El Salvador; his girlfriend Kalie Flowers; and many extended family and friends.

Family Will receive friends for Jojo's Life Celebration on October 3, 2020, with a viewing at 10:00 am, and a Service of Remembrance at 12:00 pm, at Brinsfield Funeral Home, P.A., 22955 Hollywood Road, Leonardtown, MD 20650. Please dress casual as that what Cristian would want. Interment will be private.

In Lieu of flowers, Memorial contributions may be made to Ronald McDonald House Charities, Inc,. 26345 Network Place, Chicago, IL 60673-1263 and St. Jude Children's Research, P.O. Box 1000 Dept. 142, Memphis, TN 38148.

Arrangements by the Brinsfield Funeral Home, P.A.