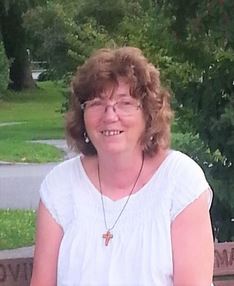 With a sad heart, we announce the passing of Jane Ann Kayser, age 66, on September 23, 2020. Jane, born November 19, 1953, was originally from Queens, New York (Go Yankees!). After graduating from Marta Christi Catholic High School, she moved to Long Beach, California where she graduated from California State Fullerton with a Bachelors of Science degree in accounting and worked as an auditor for the State of California. In 1971, she met the love of her life, David Joseph Kayser, and was married on August 11th, 1979. In the early '90s, the family moved to St. Inigoes, Maryland where they continued to foster and grow their family. It was in the home that she and Dave built and raised their six children that the Lord called her home. She was a fiercely dedicated wife, mother, grandmother, and friend to all who knew her. She used her gifts and talents to serve her family, friends, and community. She was a strong supporter of Girl and Boy Scouting, any school and work activities her children became involved in, crafts of all sorts, and most importantly the Catholic Church. While she was a member of St. Michael's Church in Ridge, Maryland, Jane was a devoted Catholic that visited many parishes throughout St. Mary's County. She is survived by her husband, David, Joanne her sister, and her six children: Sinead (Tim), Sean(Sarah), Siobhan (Spencer), Stephen (Samantha), Kevin (Claire), Annie, and her 18 grandchildren (the pride and joy of her life). Funeral arrangements are as follows:

Viewing from 5:00 p.m. - 8:00 p.m. at St. Michael's in Ridge, Maryland on Thursday, October 1, 2020. Prayers at 7:00 p.m. Dress is casual. Funeral Mass is at 10:00 a.m. at St. Michael's in Ridge, Maryland on Friday, October 2, 2020.

Donations can be made in her memory to St. Michael's Catholic Church, P.O. Box 429, Ridge, MD 20680.

Condolences to the family may be made at www.brinsfieldfuneral.com.

Arrangements by the Brinsfield Funeral Home, P.A.