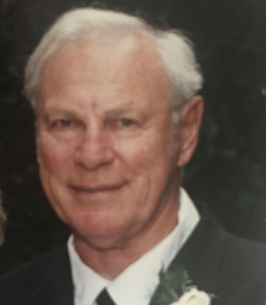 Edward V. Siemasko (Ed), age 96, of Lexington Park, MD passed away on the morning of September 23, 2020 at his home of 60 years. Ed, formerly of Easton, PA, was the son of Stanley and Helena (Tuholska) Siemasko. Ed was a life long scholar and educator. After serving in the Army in World War II, he attended Kutztown State Teachers College where he excelled academically and athletically. After earning his bachelor's degree in education, he accepted a position teaching biology at Great Mills High School in 1952, where he met his future wife of 62 years, Zora Messick. He went on to complete a Master's Degree in Education at Ole Miss University, as well as additional post-graduate work at GWU and University of MD. His tenure in the St. Mary's County School system included serving as principal of Lexington Park Elementary School and concluded as the Supervisor of Elementary Education. In the classroom and out, he inspired a love of lifelong learning. Ed was instrumental in implementing impactful programs including Special Education Programs, the Retired Teachers Association, and by being a representative at the Washington Education Television Association.

Ed strongly believed in the character-building qualities of sports and performing arts and to this end, he coached women's and men's basketball, worked with the St. Mary's County Little League Sports Programs, and served as a school system representative at the Kennedy Center in Washington DC. Personally, he was an avid bowler and Washington football fan.

In retirement, Ed and Zora traveled extensively throughout the US and Canada, as well as worldwide. When home, Ed enjoyed his greenhouse, garden, working outdoors and spending time with his family. He is predeceased by his brother Andrew and two sisters, Sophie and Irene. He is survived by his wife, Zora, his daughters Karyn of Raleigh, NC and Zora Helen (Harvey Snyder) of Vienna, VA, granddaughters Erica (Kevin) and Angala, and great granddaughter Katalyn. In lieu of flowers, donations may be made to St Mary's County Hospice, which was so instrumental in supporting Ed at the end of his life, or the Rotary Club of Lexington Park, MD Marco Polo Program which focuses on "educating the educators" by supporting international travel to broaden the professional horizons of an already dynamic teacher.

The family will receive friends on Friday, September 25, 2020 from 9:30 AM to 10:30 AM in the Mattingley-Gardiner Funeral Home Leonardtown, MD with a Funeral Service at 10:30 AM in the funeral home chapel. Interment will follow in Charles Memorial Gardens Leonardtown, MD.