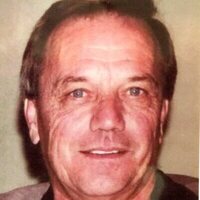 Francis Anthony "Butch" Bailey, 75, of Leonardtown, MD passed away September 20, 2020 at MedStar St. Mary's Hospital.

He was born on July 30, 1945 in West Branch, Michigan and lived most of his life in St. Mary's County, Maryland.

Butch enlisted into the Air Force on October 19, 1962. After his Honorable Discharge, he started his work as a draftsman for Lorenzi, Dodds and Gunnill, Inc. in Lexington Park, Maryland and for the past 50 years has provided property related services to thousands of St. Mary's County residents, working for Larry Day & Associates, Nokleby Surveying and most recently VARC. LLC. Butch married his lovely wife Ellen (Tinsley) in Leonardtown in December of 1979. He loved playing golf at the Breton Bay Golf Course, and was one of the original Blitz members, #5. When he was not out golfing, he enjoyed playing pitch with his friends and spending time with his children and grandchildren. He loved attending the Washington Nationals games and recorded every televised game so he could watch it multiple times – especially Game 7 of last year's World Series – by far his favorite game ever! He loved spending time on the boat riding around with family and friends; it reminded him of his childhood growing up on the river in Tall Timbers. He loved holidays and especially spending time with his grandchildren.

He is survived by his beloved wife, Mary Ellen Bailey of Leonardtown, MD, his children Jason Bailey (Christina) of Leonardtown, MD and Tiffany Bailey (Steve) of South Carolina; his eight grandchildren and one great grandchild and his siblings, Agatha Lakin, Versha (Bootsy) Osburn and Randy Bailey. He is preceded in death by his parents (Bonnie and Leonard Cochran).

Family will receive friends for Butch's Life Celebration on Friday, September 25, 2020 from 5:00 to 6:00 p.m., with a Memorial Service celebrated by Reverend Joe Orlando at 6:00 p.m., at Brinsfield Funeral Home, P.A., 22955 Hollywood Road, Leonardtown, MD 20650.

Condolences to the family may be made at www.brinsfieldfuneral.com.

Arrangements by the Brinsfield Funeral Home, P.A.