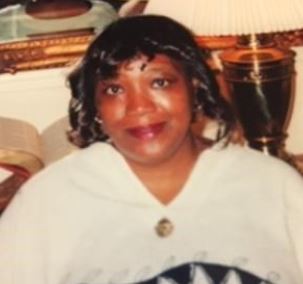 In Loving Memory Of Antionne Carol Sprow

October 5, 1949 -September 5, 2020

Carol departed this life quietly and peacefully. She transitioned to her heavenly home on September 5, 2020. Carol knew her hope was in the Lord. It was her desire to draw closer and closer to God. She loved spending time in the company of God praying and reading her Bible. Carol loved her family deeply, but when God called, she knew her time here was done. She would never be able to see or hug her loved ones again. However, she was obedient as always and yielded to the call of the Master to come home. We thank God for the time we had with her. She will be missed deeply. We love her and she will always be in our hearts. She leaves to cherish her loving memory, her husband, Richard Sprow, her son Desalles Sprow, her daughter, Qualisa (Sparkle) Prophet Sprow, four grandchildren, Paris, LaTaryn, TyeAnne, Danisha, two great-grandchildren, Skylar, Serenity, four sisters, Shyletha (Bunny) Williams, Anita Williams Brice, Monica Murphy, Sandra Murphy Harrison, one brother Michael Lipscomb, her God son, Nathaniel (Squirrel): and a host of nieces, nephews other relatives and friends. She was preceded in death by her son Damon Sprow, granddaughter, TaTiana Calderon, her mother, Mabel Murphy, stepfather, Jasper Murphy, father, Arthur Williams, two brothers, Wayne Williams, and Donald Murphy.

Visitation will be held on Tuesday September 15, 2020, 10:00 am for family/and for the Public 10:30 am to 11:00 am. Celebration of Life service will start at 11:00 am., at Huntt Funeral Home, 3035 Old Washington Road, Waldorf, MD, 20601. (Social Distancing in Effect. Masks Required)

II Corinthians 5:1 For we know that if the earthly tent we live in is destroyed, we have a building from God, an eternal house in heaven, not built by human hands.