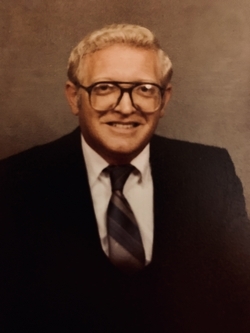 Jack Short, 78, of Waldorf, Maryland Passed away on August 30, 2020.

Jack was born in Clearfork, West Virginia. He was the son of the late Tommie Short and Adda Marie Short.

Jack married his loving wife, Wilma Lee Short, in October 1961. They spent nearly 59 great years together. They were blessed in raising two sons, John and Tommy. He was a caring husband, father, and grandfather who loved his family above all else. Spending time together brought him great joy, especially in building the "Hunting Cabin" with his sons, nephew and close friends. He was a man with a heart of gold, especially for his family.

Jack graduated from Oceana High School in 1960. He later received a Bachelor's of Science degree in Business Administration and Computer Science from the University of Maryland, University College. As his sons were growing up, he was an active leader in their Cub Scout troops.

He was a member of the Maryland State Grange and River View Grange for over 40 years. He served as master of ceremonies annually for the St. Mary's County Fair Baby Show that was sponsored by the Grange. Jack loved to play softball, and when he could no longer play, he actively attended his granddaughters' softball games. He could also easily be found throughout the year attending his grandkids other various sports. Jack took great pride in his garden, he looked forward to the warm weather every winter. He loved his annual hunting trips back to West Virginia. Jack was truly a one-of-a-kind and will be greatly missed by all that knew him.

He is survived by his wife, Wilma, his sister, Annetta Argabright, two sons, John (Ashley) and Tommy (Elaine), 5 grandchildren, Jackie, Taylor, Jenna, John, and James, and many nieces and nephews. He was preceded in death by Mary Margaret (Susie) Cook, whom he considered a sister.

There will be a graveside service at the Vern & Mary Short Family Cemetery on Elk Lick Rd, located in Clearfork, WV on Sunday September 6, 2020 at 2:00pm. Funeral services are being provided by Stafford Family Funeral Home in Lynco, WV. In Lieu of flowers, donations may be made to: A Community That Shares (ACTS), PO Box 54, Bushwood, Md. 20618.