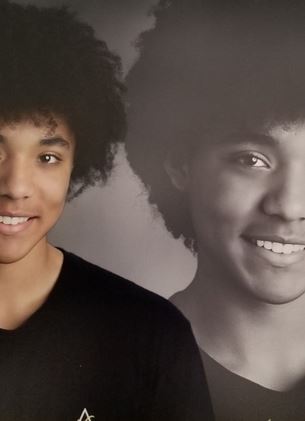 With deepest sorrow, we announce that Tristian Joshua Lansberry, age 19 our most beloved son, family member and friend passed suddenly from a tragic accident on Saturday, August 22, 2020.

Those who knew Tristian, even just a little lost a shining light in their lives. Tristian will be missed every day and is survived by his father, Joshua Lansberry, his mother Cornelia, sister Trinity, his grandparents Lynn and Helen Swafford, Debbie Lansberry, Elizabeth Kammerdiener, his loving Aunts, Uncles, Cousins and many, many great friends.

Although only 19 at the time of his death, Tristian affected many people in his lifetime. He was born on Bitburg Air Base, Germany. He lived in and seen more of the world than most ever will. Germany, England, Utah, Montana, Pennsylvania, Delaware, and Maryland. Touching people at every location.

Tristian Graduated from West Lake High School Class of 2019. If you knew him well or barely at all, he always left you thinking. Whether it was about how absolutely handsome, ridiculously funny, or how caring and protective he could be, with is infectious smile he left his mark.

Tristian had a myriad of interests and talents, intelligent enough to teach himself how to create and write code for computers at the age of 10, and physically talented enough to play any sport he chose. He loved both video gaming and playing football, lacrosse, basketball and horsing around with his friends.

Tristian loved his family dearly especially his little sister Trinity as she loved him. Always covering for each other no matter the cause. He fiercely defended his family and friends and would drop everything to help anyone in need. He was a smart ass with heart of gold.

Tristian loved to laugh and make others laugh even when he was the subject of jokes. Never quick with snapbacks, but instead just laughed and took it with stride. He was fearless in the face of adversity and constantly strove to be to be a better person, to make his family proud of him.

We know Tristian is now with his Grandfather James Lansberry and other lost loved ones who are guiding him through heaven watching down on all of us, as he is loved here on earth as well as in heaven.

We LOVE and MISS you so much Son and could not be any prouder of the man you became. Build Me a Son, O Lord Build me a son, O Lord, who will be strong enough to know when he is weak, and brave enough to face himself when he is afraid; one who will be proud and unbending in honest defeat, and humble and gentle in victory. Build me a son whose wishbone will not be where his backbone should be; a son who will know Thee and that to know himself is the foundation stone of knowledge. Lead him, I pray, not in the path of ease and comfort, but under the stress and spur of difficulties and challenge. Here let him learn to stand up in the storm; here let him learn compassion for those who fail. Build me a son whose heart will be clean, whose goal will be high; a son who will master himself before he seeks to master other men; one who will learn to laugh, yet never forget how to weep; one who will reach into the future, yet never forget the past. And after all these things are his, add, I pray, enough of a sense of humor, so that he may always be serious, yet never take himself too seriously. Give him humility, so that he may always remember the simplicity of greatness, the open mind of true wisdom, the meekness of true strength. Then I, his father, will dare to whisper, "I have not lived in vain." (General Douglas MacArthur)

Due to Covid-19 a private funeral service will be held at Huntt Funeral Home, 3035 Old Washington Rd, Waldorf on Tuesday September 1st at 1:00 PM and procession to follow on Wednesday 2 September at Cheltenham Veterans Cemetery at 10:30 am. Flowers or donations may be sent to 6421 Bear Ct, Waldorf, MD 20603.