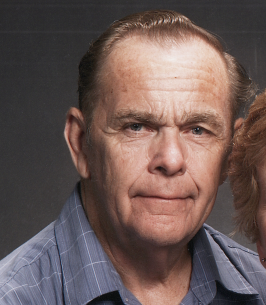 John Parran "JP" Connelly, Jr, 80 of Leonardtown, MD passed away on August 21, 2020 in Leonardtown, MD. He was born on February 2, 1940 in Leonardtown, MD and was the son of the late Mary Ethel Connelly and John Parran Connelly, Sr. JP was the loving husband of Sharon Lea Connelly whom he married on May 22, 1975 in Leonardtown, MD. JP is survived by his children Robert C Pilkerton of Hollywood, MD, William R. Pilkerton of Leonardtown, MD, Timothy W. Pilkerton of Orange Park, FL, Geneda R. Vice of Orange Park, FL, Joanne P. Connelly of California, MD, 7 grandchildren and 3 great grandchildren. As well as his siblings M. Joan Mattingly of Leonardtown, MD and Bette Poe of Valley Lee, MD.

He was a lifelong St. Mary's County, MD resident, and graduated from Leonardtown High School in 1958. He served with the National Guard for 8 years. JP was a facility Coordinator for the U.S. Federal Government for 35 years, retiring in March, 2014.

The family will receive friends on Thursday, August 27, 2020 from 9:00 AM to 10:00 AM in St. Francis Xavier Catholic Church Leonardtown, MD; where a Mass of Christian Burial will be celebrated at 10:00 AM with Father Rob Maro officiating. Interment will follow in the church cemetery. Serving as pallbearers will be Dennis Mattingly, Allen Mattingly, Bobby Pilkerton, Billy Pilkerton, Timmy Pilkerton, and Bobby Pilkerton, III. Honorary Pallbearers will be Thomas Herring, Reed Pilkerton and Jacob Vice.

Contributions may be made to St. Francis Xavier Catholic Church 21370 Newtowne Neck Road Leonardtown, MD 20650.