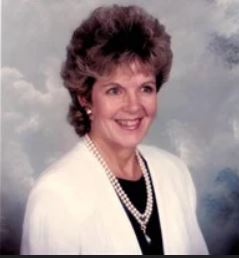 Lynne Elizabeth Albrittain, 79 passed away peacefully at home surrounded by her loving family on August 20, 2020 from her Courageous Battle with Non Hodgkins Mantle Cell Lymphoma.

Born on October 18, 1940 in Cambridge, Massachussetts, raised in Westminster & Chevy Chase, was the daughter of the late Jacob Neil Stahley and Margaret Elizabeth Mellor Johnson. In addition to her parents, she was preceded in death by her loving husband, Henry B. Albrittain Jr.

Lynne is survived by her children, Cheryl Lynne Schmelzle, Craig Neil Cole (Angel), Katherine Mandrin (Jim), Victoria Hazel (Ron), Michael Albrittain (Kristen); seven grandchildren, Rachel Cole, Jennifer Wilkinson (Jon), Chris (Ali), Caitlin (Courtney) & Kelsey Mandrin, Hannah & Nathan Albrittain; one great grandchild Zoe Wilkinson; sister Sharon Butler (Allen); five first cousins and many friends.

Lynne had many different talents including her love for singing, cooking, crafting and shopping. She joined her first chorus (Sweet Adeline's) in 1966 and continued singing tenor in Chorus's and Quartet's until the 90's. She was an Insurance Claim Specialist for State Farm Insurance for 35 years. Upon her retirement, she, along with her husband Henry, owned & operated "Part of Plenty Bed and Breakfast". In her spare time, she enjoyed making her "angels & kings" for Christmas, spending time with her family & friends, and hosting the Annual "Cousins Weekends". Above all, Lynne loved being a wife and mother. She was loving, kind, creative, compassionate, courageous and her presence in
our lives will be greatly missed.

A private visitation and Service will be held on Thursday, August 27, 2020 at Christ Church, 112 Charles Street, La Plata, Maryland 20646. Visitation will be at 10 AM followed by the service at 11:00. Unfortunately, due to COVID-19 guidelines, the Church is operating with limited capacity (invited guests only). Masks are required and social distancing is still in place and we ask that all visitors be mindful of others.

Private Interment will follow at Sacred Heart Church Cemetery in La Plata, Maryland.

In lieu of flowers, donations can be made, in her honor to the Leukemia & Lymphoma Society, Maryland Chapter 100 Painters Mill Road, STE 800, Owings Mills, MD 21117; Hospice of Charles County, 2505 Davis Road, Waldorf, MD 20603.