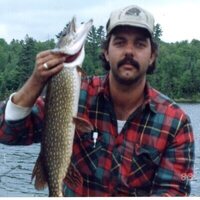 John Wayne Wheeler, 60, of Lexington Park, MD passed away on August 20, 2020 at his home.

He was born on May 7, 1960 to the late Lewis Wheeler and Marguerite Daras.

On June 23, 1980, he married his beloved wife, Alice Grace Wheeler. Together they celebrated over 40 wonderful years of marriage. He was a skilled builder and worked many years in the construction industry. He enjoyed hunting, fishing, and scuba diving. He especially loved his family and enjoyed spending as much time as possible with them, especially his grandchildren.

In addition to his beloved wife, John is also survived by his children: Aryana Treweek (Tim) of Easton, PA; Amber Sandberg (Kevin) of Palm Bay, FL and Tiffany Wheeler (QueShaun) of Great Mills, MD; his sibling: Harry Wheeler, James Wheeler, Janice Carswell-Stewart; and ten grandchildren. In addition to his parents, he is also preceded in death by his siblings, Lewis Wheeler, Jr. and Connie Merindino.

Family will receive friends on Tuesday, August 25, 2020 from 2:00 to 3:00 p.m., at Brinsfield Funeral Home, 22955 Hollywood Road, Leonardtown, MD 20650. Interment will be private.

Condolences to the family may be made at www.brinsfieldfuneral.com.

Arrangements by the Brinsfield Funeral Home, P.A., Leonardtown, MD.