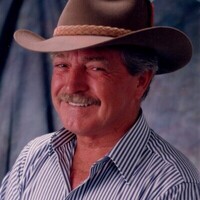 Clayton O. "J.C." Haynes, Jr., 81, of Hughesville, Maryland passed away peacefully on Tuesday, August 18, 2020, at his home.

He was born on February 14, 1939 in Fines Creek, NC to the late Clayton O. Haynes. Sr. and Genie Duckett.

J.C. proudly served in the U.S. Army. He was a proud American who was honorably discharged in April, 1961, after serving his country and family proud. J.C. worked as a Boilermaker for Shell Oil until his retirement in 1995.

A wonderful man, with a heart of gold, J.C. loved his family and spending time with them. He was an adventurous traveler who would take long trips throughout the United States. He would stop for a flea market or a yard sale in hopes of finding a treasure. His passion for old cars, especially a 1929 Ford was common knowledge and he could spend hours looking at antique vehicles. He enjoyed landscaping and keeping his yard well groomed. His kind soul will continue to be remembered by family and friends. J.C. will be greatly missed.

He is survived by his significant other of 24 years, Marie Baker of Hughesville, MD, his children, John Haynes (Margaret) of Sedro Woolley, WA, Donna Michel (Chris) of Roper, NC and step-daughter, Debbie Buckler (George) of Mechanicsville, MD; one (1) grandchild, Kyle Shuey and one (1) step-grandson, Nicholas Buckler. J.C. is also survived by his siblings, Edward Haynes (Lois) of Abbington, VA and Margie Kapherr (Bob) of Webster, FL. He was preceded in death by his parents and brother, Michael Haynes.

The family will receive friends for J.C.'s Visitation on Friday, August 28, 2020 from 5:00 p.m. to 8:00 p.m. with a Prayer Service being held at 7:00 p.m. all at Brinsfield Funeral Home & Crematory, P.A., 30195 Three Notch Road, Charlotte Hall, MD 20622. Interment will be private.

In lieu of flowers the family would ask that donations be made in J.C.'s name to Hospice of Charles County, 2505 Davis Road, Waldorf, MD 20603.

Condolences to the family may be made at www.brinsfieldfuneral.com.

All arrangements have been made by Brinsfield Funeral Home & Crematory, P.A.