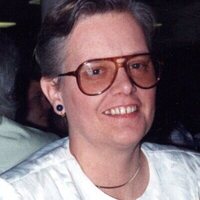 Mary Helen Copsey, 72, of Mechanicsville, Maryland passed away peacefully at MedStar St. Mary's Hospital, on Tuesday, August 18, 2020.

Mary Helen was born on January 24, 1948, to the late William C. Sponsler and Helen C. (Goldsmith) Sponsler.

She was married to Thomas Eugene Copsey, Jr. for over twenty-five (25) years before his untimely passing in 1993. She went on to form a loving and kindred relationship with David Farrell and he is left to mourn her passing.

A hard-working woman, Mary Helen worked for over forty (40) years as a manager of the part department of several automotive dealerships. She began her career working for Sponsler Auto Sales and then worked at Ken Dixon, Pohanka Nissan and Southern Oldsmobile.

She loved spending time with her family and her close bond with daughter, Helen, was clear to anyone who knew them. The life of the party, with an infectious laugh and smile that could brighten any room, Mary Helen loved to dance and listen to music. She could shoot pool with the best of them and run the table so fast you never knew what happened. The competitive spirit ran deep and she loved to go bowling and knock down the pins. On a beautiful afternoon, you could find her willing to drop a line in the pond and soak up the sunshine on the banks while fishing.

Mary Helen was dearly loved by everyone but she loved no one more than her family. Whether you knew her as Mary Helen, Mom, Grandma or Great-grandma you knew she loved you deeply. She never met a stranger. A truly kind and loving woman has left us. We were blessed to know her, honored to call her friend and loved beyond measure just by being in her world.

Mary Helen is survived by her mother, Helen C. Sponsler of Bendict, MD; daughter, Helen Marie Copsey of Mechanicsville, MD; companion, David Farrell of Mechanicsville, MD; two (2) grandchildren, Tyler Copsey and John M. Quade, III; and one (1) great-daughter, Tiffany Marie Copsey. She is also survived by her siblings, Shirley Ann Townshend of Benedict, MD and William C. Sponsler of Benedict, MD; niece, Dawn M. Davis of Lothian, MD and great nephew, Jordan Davis. Along with her husband, Mary Helen is preceded in death by her father, and son, Edward "Eddie" Copsey.