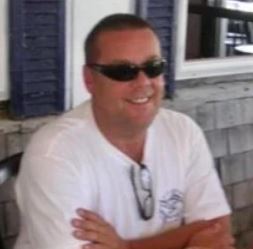 Douglas "Doug" Haines, 60, of Cobb Island, passed away on August 15, 2020 in La Plata, Maryland.

He was born on August 10, 1960 in Upper Marlboro, Maryland, to Charles "Brad" Haines and Patrica "Pat" McQuade.

Doug loved watching NASCAR races every Sunday, fishing, grilling and spending time with family and friends.

He is preceded in death by his father, Brad; sister, Terry Rowles; niece, Desirae Mackney; and son-in-law, Nicholas Carmichael.

He is survived by his wife of 15 years, Donna L. Haines; daughters, Katie Carmichael and Jenny Seger; grandchildren, Gerald and Denali Dixon; mother, Patricia McQuade; sisters Deborah Autorino, Tammy Oliver and Carla Haines; brother Charles "Chuck" Haines Jr; step mother, Lucy Haines; and numerous nieces and nephews.

A memorial will be held on Thursday, August 20, 2020 at 2pm at Raymond Funeral home. The service will be held on August 20, 2020 at 4pm at Raymond Funeral Home.

In Lieu of flowers memorial donations may be made to St. Jude Children's Research Hospital, 501 St Jude Place, Memphis, TN 38105-9959.