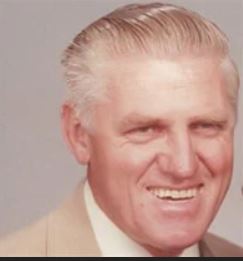 Robert Samuel Goldsmith Sr., 84 of Charles County Maryland, passed away on August 16, 2020 in La Plata.

Fondly known as "Dee", Mr. Goldsmith was born on January 5, 1936 in Hughesville to the late Dallas Samuel Goldsmith and Mary Eleanor Canter Goldsmith Long. Dee worked for Coca Cola for many years until his retirement. He enjoyed farming and spending time with family and friends.

In addition to his parents, he was preceded in death by his wife Mary Ethel Jameson Goldsmith; son Robert (Bobby) Samuel Goldsmith Jr.
Dee is survived by his children Thomas (Rhonda) Goldsmith Sr., Timothy Goldsmith, Mary Jeanette (Bob) Fowler, and Tina Goldsmith; 14 grandchildren; 12 great grandchildren. He is also survived by many loving brothers and sisters.

A visitation will be held on Saturday, August 22, 2020 from 10AM until time of service at 12Noon at Raymond Funeral Service, P.A., 5635 Washington Avenue, La Plata, Maryland 20646. COVID-19 guidelines, masks are required and social distancing is still in place.

While the funeral home is operating at a limited capacity (40 people), we ask that all visitors be mindful of others.

Interment will be private.

In lieu of flowers, donations can be made to Hospice of Charles County, 2505 Davis Road, Waldorf, Maryland 20603.