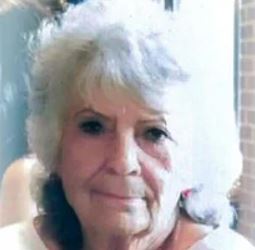 Mary Alice Yorke "Piezy", 82, of LaPlata, Maryland passed away August 11, 2020. She was born November 26, 1937 in Washington, DC to Alice Marie Bundick and James Anthony McDermott. Piezy grew up in Southwest Washington, DC and attended Chamberlain Vocational High School where she studied cosmetology. She married Jack G. Yorke on January 19, 1957. She was a hairdresser for many years and then worked as a file clerk for Dart Drug and Bernan and Associates before retiring in 2005. She loved playing the lottery, Bingo, Candy Crush, Saturday shopping and lunch with her daughters and grand daughters and spending time with all her grandchildren. For her 70th birthday she was given Angel, her beloved Pomeranian, who she loved and adored. She also loved spending time with her long time friends Bootsie and Margaret.

Piezy is preceded in death by her loving husband, Jack G. Yorke.

She is survived by her daughters, Jacquelyn Davern and her husband, Pat of Prince Frederick, Maryland and Teresa Beddow and her husband, Keith of LaPlata, Maryland; six grandchildren, Dawn Smith (Sean), Stacy Quesenberry (Ronnie), Patrick Davern, Tony Yorke, Ryan Cecil and JR Beddow; and eight great-grandchildren Riley, Austin, Blake and Bradley Quesenberry, Jewel, Hunter and Grayson Smith and Daniel Cecil.

In addition to her husband, she was preceded in death by her great grandson, Sean McCarthy III and grandson, Danny Cecil.

Piezy's greatest joy in life was being a mother, grandmother and great grandmother. She always took care of her family, had the biggest heart and would do anything for anyone. She was very special to all her family and friends and will be dearly missed.