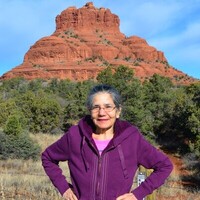 Barjinder Kaur, 72, of Leonardtown, passed away at St. Mary's Nursing and Rehabilitation Center on Sunday August 16th, 2020, due to complications associated with COVID-19. She was born on April 2nd, 1948 to Shivdev Singh Virk and Dalip Kaur in Jalalpura, Punjab, India. Barjinder was a gracious and humble Sikh, who emigrated from India and became a proud American citizen in 1994. She was a devout and religious woman, avid chef, artist, and loved watching classic movies with family. Most of all, Barjinder loved her dogs Niko and Yuri, and her sons Dylan and Gagandeep.

She is surrounded in love by son, Dylan (Angela Miele) Sran; son Gagandeep (Gaurie) Sran; two grandchildren, Ariana and Kyran Sran; Ex-Husband Kuldeep (Doris and Randeep) Sra; brother, Professor Harbans Singh Virk (deceased); sister, Surinder Kaur (deceased); brother, Satwant Singh Virk; brother, Kamaljit Singh Virk; brother, Kulwant Singh Virk (deceased); brother Jasjit Singh Virk; brother, Sukhjinder Singh Virk.

Barjinder was preceded in death by her loving and devoted parents, Shivdev Singh Virk and Dalip Kaur.

A cremation service, for immediate family, will occur imminently. A service of Sikh religious tradition will occur on August 29th, 2020, at Sikh Gurdwara Sahib, 10005 Colorado Street
Crown Point, IN 46307, for extended family and friends.

In lieu of flowers or condolence gifts, we're requesting that donations be provided to the Alzheimer's Association, in memory of Barjinder Kaur's declining battle against dementia.