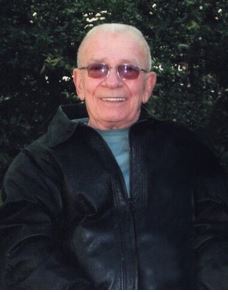 Thomas Leighton Davenport, 82 of Hollywood, MD passed away on August 14, 2020 at home.

Thomas was born on March 23, 1938 in Washington, D.C. to the late Philip J. Davenport and Fay Anona (Hauser) Davenport.

Thomas graduated from Margaret Brent High School in 1956. He joined the United States Air Force on June 7, 1956 and began training at the Lackland Air Force Base in Texas. He spent three years in Japan. He received the Boeing Achievement Award for the completion of F/A-18E/F EMD Flight Test Program. He served until his honorable discharge on June 27, 1960 from Nellis Air Force Base in Nevada. After being discharged from the Air Force he joined the United States Army in 1960 and was stationed in Waldorf, MD. He played an integral part of development and deployment of the Nike Hercules Battery. After being discharged from the Army he worked for the National Guard. In 1967 he was transferred to the Patuxent River Naval Base where he was employed as a Telemetry Data Reduction Analyst. He was presented with the Area's Commander's Award in the Naval Air Warfare Center Aircraft Division. He retired on November 3, 1993. In his free time he enjoyed shooting at the range where he won the MD State Championship for long range pistol shooting in 1983. He also enjoyed deer hunting, fishing, and chatting on CB radio. He was a member of the American Legion Post 0162 in Lexington Park, MD and the Moose Lodge 2393 in Hollywood, MD. He married Van Thi-Le on August 8, 2011 in Leonardtown, MD. They enjoyed each other's company as they sat staring out into the banks of Patuxent River, laughing together about things that got lost in translation, watching Yellowstone drama series, and always eating very well.

The family will receive friends for Thomas' Life Celebration on Friday, August 21, 2020 from 10:00 to 12:00 p.m. with a Funeral Service led by Pastor Chris Owens at 12:00 p.m., at Brinsfield Funeral Home, 22955 Hollywood Road, Leonardtown, MD 20650. Interment will follow at First Saints Community Church Cemetery, 25550 Point Lookout Road, Leonardtown, MD.

Thomas is survived by his wife, Van Thi-Le Davenport, his step-children, Bae and Dan Chu of Queens, NY, Tony and Thinna Soukphouangkham of Alexandria, VA, and Alexandre and Myline Soukphouangkham of Lyon, France, and his nine step-grandchildren, Kyla, Skye, Chase, Sienna, Taiden, Casandra, Mason, Tyus, and Aniyta. He was preceded in death by his parents.

Flowers or gifts are not necessary. Please keep the family in your thoughts.

Condolences to the family may be made at www.brinsfieldfuneral.com.

Arrangements by the Brinsfield Funeral Home, P.A.