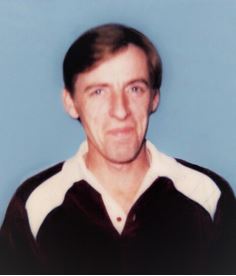 Joseph "Carroll" Quade, also known as Bootsie, 73 of Callaway, MD passed away on August 12, 2020 at MedStar Washington Hospital Center.

Carroll was born on May 28, 1947 in St. Mary's County, MD to the late George Quade and Helen (Knott) Quade.

Carroll was drafted to the United States Army in 1966 and served his country until his honorable discharge in 1972. During his service he earned the Vietnam Service Medal w/4 Bronze Service Stars, Republic of Vietnam Campaign Medal, National Defense Medal, and Sharpshooter (Rifle). He worked in the Carpenters Local Union 1590 with his brothers until his retirement. One of his projects was to help form the roadway for the Solomon's bridge so people could cross from St. Mary's County over to Calvert County. He spent 25 years with his loving companion, Elizabeth "Betty" Ann Moreland before her passing in 2009. He enjoyed watching westerns and building things. He loved spending time with his family and old friends.

He is survived by his children: Jeannette Hammond of Magnolia, Delaware, Jimmy Quade of Avenue, MD, Jackie Greenwell of Hollywood, MD, and Travis Quade (Katie) of Leonardtown, MD: his siblings, James Knott (Bunky), George Quade (Dinky), John Quade (Pickle), Roland Quade (Gene), Ernest Quade (Ernie), Rosalie Roderick (Rose), Shirley Stone (Birdsie), Louise Haverkamp (Sissy), and Mary Lou Wimberly (Molly); and many grandchildren, extended family and friends. In addition to his parents and loving companion, he was also preceded in death by his siblings, Leonard Quade (Lennie) and Barbara Ann Sparks (DeeDee).

Family will receive friends on Monday, August 24, 2020 from 10:00 a.m. to 12:00 p.m., with a Funeral Service at 12:00 p.m., at Brinsfield Funeral Home, P.A., 22955 Hollywood Road, Leoanardtown, MD 20650. Interment will be held at Charles Memorial Gardens, 26325 Point Lookout Road, Leonardtown, MD 20650.

Serving as pallbearers will be Travis Quade, Jimmy Quade, Gene Quade, Georgie Quade, Kevin Quade and BJ Moreland. Honorary pallbearers will be George Quade, John Quade, Ernie Quade and Bunky Knott.

Condolences to the family may be made at www.brinsfieldfuneral.com.

Arrangements by the Brinsfield Funeral Home, P.A.