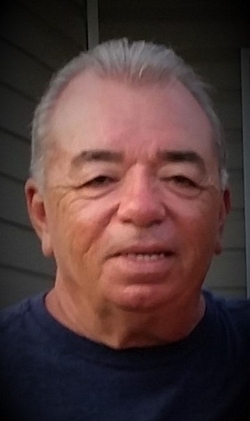 Robert (Bob) Joseph Pellegrino of Myrtle Beach, SC, preceded in death by his loving wife Barbara (Barbie) Pellegrino, passed away peacefully on August 9, 2020.

Bob was born March 26, 1949 in Queens, NY. The son of a devoted U.S. Air Force non-commissioned officer, Pasquale (Pat) Pellegrino and Elizabeth (Betty) Pellegrino; Bob would live in many different places including Alaska, Hawaii, Washington D.C., and Maryland. The majority of his childhood resided in Congress Heights, Washington D.C. and Fort Washington, Md. where he graduated from Oxon Hill High School in 1967. After high school, Bob enlisted in the U.S. Air Force Reserves. He began a career in the public utility service industry first working at Potomac Electric Power Company (PEPCO) and later Washington Gas Company where he retired after thirty-eight years of service. During this tenure, Bob was a devoted union member of the International Union of Gas Workers (IUGW) and quickly became a union officer and later elected as president. Shortly after elected president, he led the IUGW to a successful union labor strike resulting in a collective bargaining agreement providing better compensation and benefits for the union labor members of IUGW. Bob also served as an organizer and advocate for independent labor unions of America. Bob would eventually return to serving Washington Gas Company as an Emergency Service Worker. He continued to provide sound advice to the new union leaders that once served under him at IUGW, later affiliated as Teamsters Local 96.

During Bob's professional career he resided in Southern Maryland. In 1979, he moved to Huntingtown, Md. where his children, Becky and Rich Pellegrino were raised and attended school. After meeting the love of his life Barbara Pellegrino, he moved to Mechanicsville, Md. Bob and Barbie met in 1986 and married on August 20, 2003. The two were together in love for over thirty years until her passing on December 10, 2019. The two would enjoy life to the fullest, traveling, boating on the "Barbie Doll", and simply enjoying each other's company with family and friends. After their retirement, they would start a new chapter in their life moving to Myrtle Beach, SC. Bob always wanted to live in Myrtle Beach as he enjoyed many family vacations and golf trips earlier in his life. This continued as a retired full time Myrtle Beach resident. He enjoyed going to the beach, golfing, dining, and entertaining his family and new friendships created in his neighborhoods of Legends Golf Course and Ridge Point. Bob will be remembered as a very fun, loving family man, and a great friend to many who he loved to entertain by cooking, telling jokes, and simply showing everyone a good time. His love for his family shined bright as his home was always open, warm, and inviting when family visited. He would also make regular trips back to Maryland to visit his family. It was not unusual to hear him exclaim "I Love My Family!" It is true to state; family, friend, or stranger he had an influence on everyone. If you met him you never forgot him and wanted to be with him.

Bob is survived by his daughter Becky Pellegrino and husband Patrick Droneberger of Chesapeake Beach, Md., son Rich Pellegrino and wife Lorraine of Owings, Md., step-son Rodney Fleegle, Sr. and wife Marsha of St. Leonard, Md. A loving grandfather to Justin, Jenna, and Jayson Brunclik, and RJ Pellegrino. Also a loving addition as a step-grandfather to Rodney Fleegle, Jr. and wife Meagan, Taylor Fleegle and fiancé Drew Swann, and Ethan, Allie, and Andrew Droneberger and step-great grandfather to Tre and Reagan Fleegle. Bob is also survived by his brother Thomas Pellegrino of Fort Washington, Md. and niece Camille Pellegrino Spinelli and husband Joe of New Market, Md. Bob is preceded in death by his loving wife Barbara (Barbie) Pellegrino, parents Pasquale (Pat) and Elizabeth (Betty) Pellegrino, brother Richard (Dickie) Pellegrino, and niece Anna Pellegrino.

Family and friends are invited to celebrate Bob's life at the American Legion in Chesapeake Beach, Md. on Saturday, September 5, 2020 at 2:00 p.m. Additionally, family and friends are welcomed to attend a catholic memorial service held at Jesus the Good Shepherd Church in Owings, Md. at 10:30am Wednesday, August 19, 2020. Please be advised health safety guidelines are in place at each facility; including the use of masks. In lieu of flowers, please consider donating to the American Cancer Society or St. Jude Children's Research Hospital continuing the memory of the love of Bob's life Barbara Pellegrino.