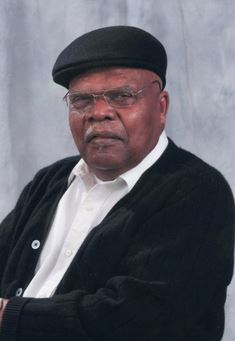 John Emory Stevens, also, lovingly known as "Tommy", 87 of Mechanicsville, MD passed away on Saturday, August 8, 2020 at Charlotte Hall Veterans Home.

Tommy was born on July 16, 1933 in Hollywood, MD to the late Zach Wintres Stevens and Barbara Evelyn (Fenwick) Stevens.

Tommy was a lifelong resident of St. Mary's County, he attended Phillis Wheatley School and Banneker High School. He entered the United States Army on May 12, 1953. He proudly served his country until his honorable discharge on April 27, 1955. He was employed by Grover Electrical in Lexington Park, MD, then went to work for St. Elizabeth Hospital in Washington, DC and finally was hired at the Washington Navy Yard, in the Public Works Department, as an Electrician, moving up to Master Electrician. His love for his work was evident outside of the workplace, as well. If there was something that needed fixing-Tommy was the man for the job; he was a skilled handyman who loved a challenging electrical repair. He married his love, A. Lillian Stevens on October 15, 1960 in Morganza, MD. They spent 59 wonderful years together. He and Lillian enjoyed family gatherings, going oystering and cooking. They were members of St. Joseph's Catholic Church in Morganza. When he wasn't working or making a repair, he loved to tend to his little garden where he grew a strawberry and a grapevine patch. He also enjoyed socializing with friends and watching baseball on TV. While at the Charlotte Hall Veterans Home he became a fan of the local baseball team the Blue Crabs, it became one of his favorite things to do, along with bingo. Tommy loved spending time with his family, his children, grandchildren and especially his nieces and nephews, to see them growing up and having families of their own.

Tommy is survived by his wife, Lillian, his children, Rita C. Thomas of Upper Marlboro, MD, Gregory D. Stevens of Chaptico, MD, B. Renee Stevens of Brandywine, MD, and Mark A. Stevens of Waldorf, MD, his siblings, Theresa Watkins of Norfolk, VA and Betty Green of Linwood, CA, his grandchildren, Joseph Hall II, Natalie Hall, Veronica Hall, and Virgil Benn, and his great grandchildren, Amir Hall, Aubrey Hall, and Kimani Benn. He was preceded in death by his son, Joseph R. Hall (aka Ronnie), and his siblings, Joseph W. Stevens, Richard Stevens, Michael Stevens, Lenore Jackson, Barbara Davis, Sylvester Stevens, and Phillip Stevens.

The family will receive friends on Thursday, August 20, 2020 from 12:00 to 2:00 p.m. with a Funeral Service at 2:00 p.m., at Brinsfield Funeral Home, 22955 Hollywood Road, Leonardtown, MD 20650. Interment with Military Honors will be held at the Maryland Veterans Cemetery, Cheltenham, MD on Monday, August 24, 2020 at 10:30 a.m.

Condolences to the family may be made at www.brinsfieldfuneral.com.

Arrangements by the Brinsfield Funeral Home, P.A.