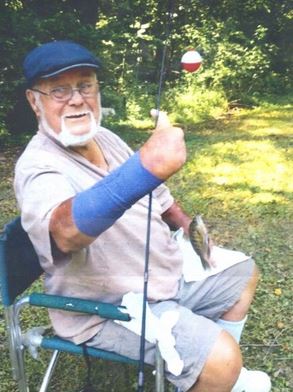 William "Billy" Thomas Beall III, 71, died unexpectedly Sunday, August 9, 2020 at St. Mary's Hospital in Leonardtown.

He leaves his wife of 45 years, Janet Faye Beall; his daughter, Lisa Beall; his son, Jason Beall and his wife, Falin; two grandchildren, Peyton and Kailyn Beall; brother Charles Duvall and wife Tammy; numerous cousins, nieces and nephews; and many close friends.

Born and raised in Upper Marlboro, the son of Sonny and Myrtle Duvall.

In his early years, Billy was a soccer player and a member of the Future Farmers of America. After graduating from Frederick Douglass High School in 1968, he started his career in the Auto Body industry. He eventually started his own business, Billy Beall's Auto Body. After a tragic accident resulting in the loss of his fingers in 2006, he began serving the Amish community with their transportation needs. The Amish became a second family to him, infamously known to them as "thumbs".

Bill was a staple in the community coaching Little League Softball and Baseball for over 17 years in Waldorf. He enjoyed farming his land in St. Mary's, riding his tractors, cooking his famous fried chicken, playing cards and spending time with his family.

He was a man of many words, loved to tell stories and would call and talk for hours about anything and everything. Bill was a selfless person, would give the shirt off his back for anyone who asked and always put his family first. His presence was felt by everyone, and his personality left a lasting impression. He will be greatly missed, but the memories he made with those he loved will last a lifetime.

Pallbearers will be Andy Fox, Adam Moose, Brian Moose, Jason Beall, Peyton Beall and Frank Wood.