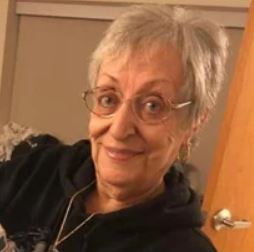 Elizabeth Rose Ryan, of Bryans Road, Maryland, passed away on Saturday, August 8, 2020 surrounded by her loving family.

Born on June 26, 1942 in Malta, she was the daughter of the late Edgar Grech and Emma Grech. A homemaker and mom, Elizabeth made good use of her artistic talent by painting, doing various art and crafts. She was a true Johnny Cash fan but loved spending time with her children and grandchildren the most.

In addition to her parents, Elizabeth was preceded in death by her sons Mark Ryan and Michael Ryan.

She is survived by her children James Ryan, Michele Corley and a special son, David Bishop; grandchildren Jimmy, Ashley, Courtney, Ryan, Michael, Regan, Tommy, Padraic, Dakota, Cheyenne, Corey, and Jordan; great grandchildren Jimmy, Jordan, Noelle, Tommy (Nugget), and Addison, who is on the way; siblings Margaret Rone, Ann Guadagno and Tristan Grech.

Elizabeth's family will have a private service and interment.

In lieu of flowers, memorial contributions may be made to Hospice of Charles County, 2505 Davis Road, Waldorf, Maryland 20603.