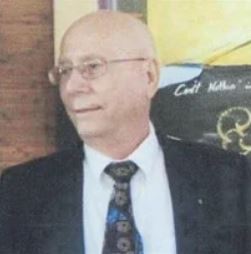 Philip Riedel, Sr., devoted husband, beloved father and caring friend, peacefully passed from this earth the morning of August 6, 2020 at the age of 85. His dedication to those he loved and cared for, his sense of humor and honor, and especially his great big hugs that would and could solve any problem will be greatly missed by those closest to him.

Philip was born January 30, 1935 in Wheeling, West Virginia – the middle son of Paul and Margaret Riedel. His parents; his sons, Philip Riedel, Jr. and Michael Riedel; his older brother, Paul, Jr., and his younger sister, Margie, preceded Philip to heaven. He often spoke of the tough but absolute love his parents showed him and his siblings. Philip met, fell in love, and married Patricia Louise Curtis in 1954. 65 years of devotion and love for one another resulted in daughters, Terry, Mary, and Cathy; his sons, Bobby and David; 18 grandchildren; and 11 great grandchildren and sister-in-law, Alma.

Visitation on Wednesday, August 12, 2020 from 10AM until Mass of Christian Burial at 11AM at St. Joseph's Catholic Church, 4590 St. Joseph Way, Pomfret, Maryland 20675. Interment to follow in the church cemetery.

Face masks are required for all services and social distancing is to be observed with limited attendance.