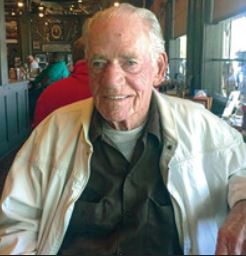 Roy Lee Budd, Jr., age 87 of Bel Alton, Maryland died July 31, 2020.

Roy was a veteran of the U. S. Army and was Mayor of Indian Head for 10 years as well as a big-time politician. He owned gas stations in Suitland and Indian Head, Maryland and watched FOX News.

He was the son of Roy Lee Budd Sr. and Daisy Murphy Budd. In addition to his parents, he was also predeceased by his daughter, Starla Budd; 11 siblings; and sister-in-law, Mary Budd.

He is survived by his wife, Lois Budd; his sons, Dennis Budd (Ginger) and Jay Budd (Erica); his step-sons, Thomas Morgan and Kristofer Latham; his step-daughter, Angela Goldsmith (Roger); his brother, Lester Budd; his sister, Shirley Russell; and his grandchildren, Sydney Budd, Nathan Budd, Jason Budd, and Phillip Budd.

Visitation on Tuesday, August 11, 2020 from 1PM until time of Funeral Service at 3PM at Raymond Funeral Service Chapel, 5635 Washington Avenue, La Plata, Maryland 20646. Interment on Wednesday, August 19, 2020 at 1:45PM at Maryland Veterans Cemetery, 11301 Crain Highway, Cheltenham, Maryland 20623.

Face masks are required for all services and social distancing is to be observed with limited attendance.