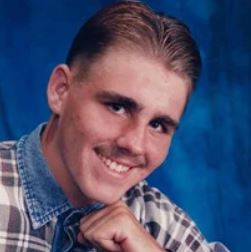 William "P.J." Lester Wedding, III, age 41, died on August 1, 2020.

P.J. enjoyed sports, fishing, hanging out with friends and family, and cooking. His laughter and big heart were contagious – he always tried to find the best in people.

He was the son of Katia Mahler and William "Pete" L. Wedding, Jr. In addition to his parents, he is also survived by his great grandmother, Gloria Lee Wedding; his children, Alyssa Wedding, Travis Wedding, and Breanna Wedding; his uncles, George Wedding, Greg Love, and Frank Mahler; his aunts, Janice Wedding and Kendra Love; his cousins, June Link, Frank Wedding, Christian Love, and Zoe Love.

Visitation on Wednesday, August 12, 2020 from 1PM until time of Funeral Service at 3PM at New Life "Dome" Church, 9690 Shepherd's Creek Place, La Plata, Maryland 20646. Interment will be private.

Face masks are required for all services and social distancing is to be observed with limited attendance.