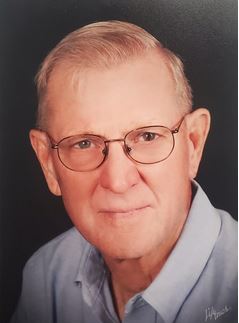 Curtis Arnold Hamilton, 80, of Lexington Park, MD passed away on July 29, 2020 at his home, surrounded by his loving family.

He was born on October 2, 1939 in Americus, GA to the late Curtis Hamilton and Charlotte Lucille Jones.

On March 18, 1958, Curtis enlisted in the United States Marine Corps and proudly served his country until his honorable discharge on November 11, 1963 as a Sergeant. On January 17, 1981, he married his beloved wife, Dorathy Louise Hamilton in Ridgecrest, CA. Together they celebrated over 40 wonderful years of marriage. He began his career with the Marines as a Hot Air Balloonist and upon his honorable discharge he began working as an electronics engineer on the Sidewinder Missile Project. In 1981 he transferred to Patuxent River Naval Air Station in the Strike Ordinance Division to adapt the Sidewinder Missile to the F-18. He was a dedicated engineer for the Department of Defense for many years until his retirement.

In California he was the President of the High Country 4 x 4 Club where he and Dorathy spent many days enjoying the mountains and desert scenes. Once they moved to Maryland they traded their Jeep for a sail boat which they named "Serenity." Serenity took them North to Rhode Island and South to Florida several times. Curtis loved taking his grandchildren out on the Bay, sailing into one adventure after another. They were active members of the Southern Maryland Sailing Association (SMSA), the high school sailing teams at Sailing Center Chesapeake (SCC), and their Lexington Park United Methodist Church. He was a talented cook who loved to spend time with his family and friends at the dinner table. Everyone wanted him on their team for board games and he was almost unbeatable at many of the individual games, but especially Mexican Dominoes and chess.

In addition to his beloved wife, Dorathy, Curtis is also survived by his children, Derrek Hamilton of Belvidere, IL, Samira Hamilton of Las Vegas, NV, Simonetta Hamilton of Santa Barbara, CA, Russell Miller of Lexington Park, MD, and Christopher Miller (Jenil) of Lexington Park, MD; his sister, Fay Hargrove of Mt. Airy, GA; eight grandchildren; three great-grandchildren; and many extended family and friends. He is preceded in death by his parents.

Due to COVID-19, services will be private. The family has asked that donations be made to the Lexington Park United Methodist Church for the missionary purposes of drilling a drinking well in the Southern Philippine Islands where the family has ties. Memorial donations may be mailed to Lexington Park United Methodist Church, 21760 Great Mills Road, Lexington Park, MD 20653.

Condolences to the family may be made at www.brinsfieldfuneral.com.