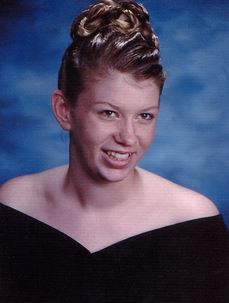 Kathleen Marie Wagner, 35, of Lusby MD, passed away on July 30, 2020 in Great Mills, MD.

She was born on January 13, 1985 to Robert Eugene Wagner of St. Leonard, MD and Maria Ann Cross Wagner of Great Mills, MD.

Kathleen was affectionately known by many as "Kat" and "Leen." She is a 2003 graduate of Patuxent High School. She was previously employed as a teacher at Solomon's Daycare. She was a girlie-girl and loved everything that had to do with make-up, hair, and nails. She enjoyed going to Driftwood beach and having fun in the sun. Her family was important to her and she enjoyed spending time with them and hanging out talking.

In addition to her parents, she is also survived by her children: Nicholas Edward Jenkins, Brendan Michael Wagner and Zoey Alexandra Garber; her sister, Laura Ann Wagner; her brother, Robert Steven Wagner (Juliette Aponte); and her nieces/nephews: Taylor James Nelson, Layla Lynn Nelson and Anthony Rene Aponte.

Family will receive friends Wednesday, August 12, 2020 from 5:00 - 7:00 p.m., with a Celebration of Life Service at 7:00 p.m., at Brinsfield Funeral Home, P.A., 22955 Hollywood Road, Leonardtown, MD 20650. Interment will be private.

Memorial contributions may be made to Pathways, Inc., 44101 Airport View Drive, Hollywood, MD 20636.

Condolences to the family may be made at www.brinsfieldfuneral.com.