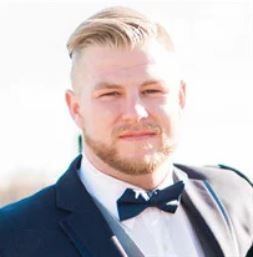 Alexander "Alex" Ingagliato, age 28, of La Plata, MD died on July 26, 2020 in La Plata, MD.

Alex was born on November 1, 1991 in Washington, DC and was a lifetime resident of La Plata, MD. He was a member of New Life Wesleyan Church in La Plata, MD. He worked as a Server at Public House Restaurant in the National Harbor. Alex excelled at all sports and especially loved golf. Alex attended La Plata High School, where he played on both the football and wrestling teams and helped the wrestling team earn multiple State Championship titles. Alex, while appearing tough on the outside, was a kind gentle person on the inside and was always known for his willingness to help his friends and family, no matter the time of day or night. He will always be remembered for his big smile, his infectious laugh and his "bear hugs".

Alex is survived by his mother, Sherri Mona Anderson and her husband, Mike Anderson; his father, Philip Ingagliato and his wife Ruth Ingagliato; and his brother, Anthony "Tony" Ingagliato and his wife Andie Ingagliato.

A Visitation will be held at New Life Wesleyan Church (9690 Shepherds Creek Place, La Plata, MD 20646) on Wednesday August 5, 2020 at 1:30PM until the time of Service at 3PM. Donations are preferred, in lieu of flowers, to a foundation that the family is setting up to honor Alex. Details on where and to whom donations should be made payable will be posted shortly.