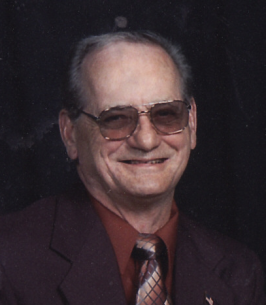 David Howard Mattingly, 76, of Leonardtown, MD passed away on July 26, 2020 at St. Mary's Hospital in Leonardtown, MD. He was born on August 20, 1943 in Leonardtown, MD and the was loving son of the late Margaret Mary Mattingly and Joseph Louis Mattingly, Sr. David is survived by his daughter, Deena Clift, son-in-law, Scott, and 2 grandchildren, Joseph Scott and Mattison Rae, of Spotsylvania, VA, 3 step-daughters, Debbie Dyer, of Faulkner, MD, Donna Guy of Sarasota, FL, and Diane Ching of Waldorf MD and 3 step-grandchildren Doug Guy, Jr., Dustin Guy, and Darrin Ching, Siblings Lily Mae Beck, J. Louis Mattingly, Jr., Mary Linda Gass, and Jamie Mattingly, 12 Nieces & 6 Nephews. He is preceded in death by his brother, Bobby Mattingly, sister, Patricia Mattingly, sister, Marian Bellere, and nephew, Jerry Mattingly.

David was a lifelong resident of St. Mary's County, MD. When David was young he was a great jitterbug dancer, loved nice cars and was always a sharp dresser. At the age of 13 he was on the Milt Grant Show through WMAL Studio in Washington, DC. He and his cousin, Alice Vallandingham Bailey, won the jitterbug contest 2 times and their prize was records. It was such an honor for them to be on the show and win the contest as they were both from the country.

David later graduated from Ryken High School in 1961 and entered the United States Air Force where he served for 4 years. During his time in the Air Force he was stationed in Turkey and Japan. Upon getting out of the military he became employed with the United States Postal Service and retired as a Supervisor.

For many years David was actively involved with the American Legion and Knights of Columbus. He also coached and umpired for the Hughesville Baseball Association. David enjoyed watching football and baseball. He also liked talking about politics.

At the time of his death David was a resident of the St. Mary's Nursing Center. He always looked forward to visits from his family and friends. He liked to ride out with them and get a bite to eat followed by a good milkshake. He had a great sense of humor and kept that until his death on July 26th.

Services will be held on Monday, August 3, 2020, at 10:00 am at Charles Memorial Gardens where David will be laid to rest. In lieu of flowers please make contributions to Hope for the Warriors 8003 Forbes Place Suite 201, Springfield, VA 22151.