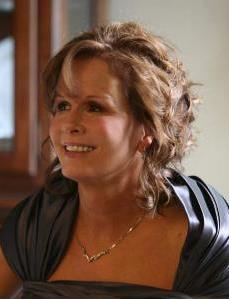 On Saturday, July 25th, Jacqueline (Jackie) Lee Schraf, age 61, of Port Tobacco, MD, affectionately called GiGi by her beloved grandkids, was called home to rest.


She was an amazing woman who brightened up every room she walked into with her infectious laugh. She was vivacious in pursuit of all her endeavors. She had a warm heart and soul for those in need and would always go above and beyond to bring happiness to others.



Jackie was born April 5th, 1959 at Prince George's Hospital in Cheverly, MD. Jackie led a successful career in federal government, working at the U.S. Department of Transportation (DOT) for over 37 years until retirement in early 2015. Jackie enjoyed exercising at the gym, going for jogs, and reading. Those close to Jackie would say her true passion lie in the many years nurturing and raising her children, Tiffany Schraf-Smith and Christopher (Chris) Schraf. You would often find her cheering from the sidelines at the many sporting events her children participated in. From the travel soccer, basketball, volleyball, softball, and track and field years when both Tiffany and Chris often played in separate parts of the county or different states, it was a fun and fulfilling time of life. The fun continued as she delighted in celebrating the milestones and accomplishments of her seven grandchildren.



She was a true warrior and valiantly fought the many trials of suffering a massive stroke in 2015. Her faith and spirit were often challenged, but she was resilient in the years that followed. She touched many lives during her rehabilitation journey, bringing much hope for life to others.



Jackie is survived by her husband Timothy (Tim) Schraf, her two children Tiffany Schraf and Chris Schraf (Kari), and her beloved grandchildren Jax, Maxine, Ruby, and Cor Schraf-Smith; and Kenleigh, Caleb, and Luke Schraf. She is also survived by her sister, Debbie Abell, brother, Mike Abell, and step brother, Kenneth Strahorn.



Please join us in celebrating her life Friday, July 31, 2020, 10:00 a.m. to 12:00 p.m. at Arehart-Echols Funeral Home, 211 St. Mary's Ave., La Plata, MD 20646. A funeral service will be held on Tuesday, August 11, 2020 at 1:45 p.m. at Cheltenham Veterans Cemetery, 11301 Crain Hwy, Cheltenham, MD 20623 following a procession at Arehart-Echols at 12:30 p.m.