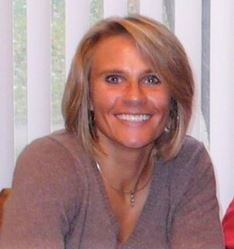 Nicole "Nicky" Elizabeth Pires, 47 of Mechanicsville, MD passed away unexpectedly on July 22, 2020 at her home.

Nicky was born on December 30, 1972 in San Diego, CA to Dock Swagart of Hollywood, MD and Brenda Watchorn of FL. As a child she lived in San Diego, Key West, FL, Rota, Spain and Pensacola where she honed her soccer skills playing against the best teams available.

Nicky graduated from Escambia High School in Pensacola, FL in 1991. She then went on to study English and graduated from West Virginia Wesleyan College with a BA Degree while on a full soccer scholarship. Nicky and her sons moved to Mechanicsville, Maryland in 2009. She has been employed by Wyle Labs, Tri County Transit and currently KBR-Wyle as a Contracts Manager.

Her talent and love of soccer led her to coach… starting with youth soccer camps while she was in college. She coached numerous youth teams and assisted at Chopticon High School soccer and Calvert Soccer Association. When she wasn't coaching or working she enjoyed taking vacations to Arkansas, Missouri, Tennessee, Mexico, the Caribbean and North Carolina Outer Banks. She loved the outdoors and would often go on hikes, play golf, or take a stroll on the beach. She enjoyed cheering on the Dallas Cowboys and the Chelsea Football Club. She had a special place in her heart for animals and loved Nemo, her Jack Russell Terrier who accompanied her on many adventures.

In addition to her parents and stepmother Deborah, she is survived by her children, Austin Harradine of Clements, MD and Kyle Harradine of St. Leonard, MD; her sister Rhonda Marie Shoopman (Monty) of Alameda, CA, and her granddaughter, Luna Harradine.

The family will receive friends on Friday, July 31, 2020 from 5:00 to 7:00 p.m. at Brinsfield Funeral Home, P.A., 22955 Hollywood Road, Leonardtown, MD 20650. Interment is private.

Memorial contributions may be made to the Alzheimer's Association, 10665 Stanhaven Place, Suite 205D, White Plains, MD 20695.

Condolences to the family may be made at www.brinsfieldfuneral.com.

Arrangements by the Brinsfield Funeral Home, P.A.