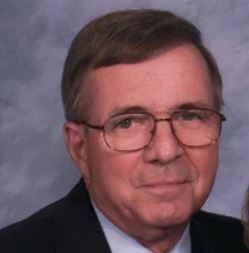 MSgt. (Ret) James "Jim" A. Scheidel, 81 of Dunkirk, Maryland husband of Emilie "Habernak" Scheidel passed away on July 19, 2020 after a courageous fight with cancer. He was preceded in death by his parent's Augustus Scheidel and Julia (Flood) Scheidel along with brother's Thomas "Tom" Scheidel, John "Jack" Scheidel, infant daughter Theresa, and son-in-law Christopher Vogel. Jim was born in Hartford, Connecticut and graduated from Canton High School and enlisted in the United States Air Force and together he and Emilie ventured out into the world as a military couple starting their life together. Jim severed in the Air Force from 1957-1977 being stationed in Harlingen AFB, Texas, Kunsan AB, Republic of Korea, Dover AFB, Delaware, and Andrews AFB Maryland. He severed in Vietnam at Tan Son Nhut AB, Republic of Vietnam from 1972 to 1973. After retiring from the Air Force, Jim worked at the Washington Metro Transit Authority (WMTA) and later worked as a contractor supporting both the Army and the Navy.

Over the past 30 years he enjoyed his antique cars traveling over 80,000 miles throughout the U.S. with his wife. Willingly, he shared his mechanical knowledge with many people. He served as President of the Southern MD Model A Ford Club, the National Capital Region of the Antique Automobile Club of America, and the Mid-Atlantic Region of Vintage Motor Car Club of America. He was the Secretary Treasure of the Southern MD Model A Ford Club at the time of his death. He and his wife Emilie spent many winters at their second home in Barefoot Bay, FL.

In addition to his wife Emilie he is survived by his daughters Susan Scheidel Deckert, (Grant), Cynthia Scheidel Vogel, and son James A. Scheidel Jr. (Lori). He leaves behind his 10 grandchildren Matthew Vogel, Grant Deckert II, Justin Deckert, Michael Vogel, Travis Deckert, Melissa Vogel, Holly Deckert, Mark Vogel, Mackenzie Scheidel, and Carly Scheidel. Sister-in-laws Betty Scheidel, Cecile Scheidel along with many cousins, nieces, nephews and friends.

A visitation will be held at St. Mary of the Assumption Catholic Church, 14908 Main Street, Upper Marlboro, MD, 20772 on Wednesday, July 29 from 10 am until the start of the Mass of Christian Burial at 12 noon. Interment will follow at Jesus the Good Shepherd Cemetery, 1601 W. Mt. Harmony Road, Owings, MD 20736.

In lieu of flowers donations can be made in Jim's name to the "We Honor Veterans" organization through Calvert Hospice at https://calverthospice.org/make-a-gift/ or via phone at 410-535-0892.

NEW GUIDELINES FOR ATTENDING VISITATION / SERVICES.
- 50 to 75 people max at any given time in Funeral Home.
- Limit visitation to 15 minutes in visitation room to allow for others to express their condolences.
- Funeral Services in Chapel limited to 70 people with four (4) people per pew.
- Masks and six foot social distancing still applies.