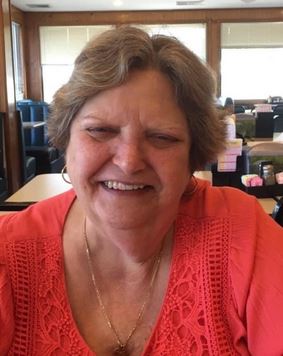 Nancy Lee Estevez was born on December 3, 1952 in LaPlata, MD and lived all her life in Indian Head and Charles County.

Nancy we preceded in death by her mother Virginia Tippett, step-father, Joseph Tippett, father Leo Rison, sisters Janet Adams and Carolyn Berry.

Nancy is survived by her sisters Rose Marie Winfrey and Michelle Stowers, brothers William Rison, Ernest Rison, and Eddie Rison, and many sisters-in-law, brothers-in-law, nieces, nephews, great nieces, and great nephews.

She enjoyed gatherings with her family and close friends, and especially loved to cook for those she loved. Those that knew Nancy know that she was always willing to help someone out if she could. She was also very passionate about animals and treated all her dogs as part of the family.

She did not want a big fuss made over her, so at her request there will be no service. Those of you that wish to honor her memory, please say a prayer, raise a glass in a toast, hang a hummingbird feeder or you can donate to the Charles County Humane Society https://humanesocietycc.org.