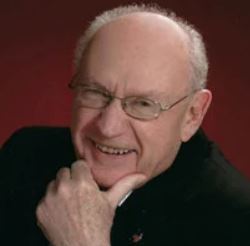 Talmage Woodrow Sexton was born August 4, 1937 in Galax, Virginia. His younger years were spent in Virginia and Maryland. He graduated from Bel Air High School in 1955 and immediately thereafter joined the U.S. Air Force and was stationed at Forbes Air Force Base in Topeka, Kansas.

In 1957 he married Sally Leftridge and two daughters were added to the family, Joan Marcia and Janet Elaine.

In 1966 he moved his young family from Bel Air, Maryland to La Plata, Maryland, where he became employed by the Charles County Board of Education. At some point the Data Processing Center of the Board of Education was absorbed by Charles County Community College. After several years as Director of the Center, he became Dean-Administrative Services.

One of his first efforts to become part of the new community was to transfer his church membership from Bel Forest Baptist Church in Bel Air to First Baptist Church of La Plata. He was ordained a deacon shortly thereafter.

In the ensuing years he became quite active in the community. His first involvement was to become Cubmaster for Cub Scout Pack #1423 from 1966-1967. This was notable as he had no sons…only daughters.

Over the 54 years of his tenure in Charles County, he became an elected member of the Charles County Board of Education and was a member of the Rotary Club, where he held the positions of Secretary, Treasurer and President. He was Chairman of the committee that established the first Charles County Trade Fair. In 2019 he was ordained as Deacon Emeritus by the First Baptist Church of La Plata.

Talmage was very personable…he never met a stranger. He will be remembered for his sense of humor and quick wit. He loved his family and had a special bond with his children and especially his grandchildren. A highlight of every year was the trip to Bethany Beach, Delaware. The tradition began with the two daughters…then their husbands were added…next began the addition of seven grandchildren and now two great-grandchildren. With only a few exceptions, this tradition has continued since the late 1970s.

Talmage was predeceased by his parents; William Woodrow and Ruby Mae (Caudill) Sexton, two brothers; Roger Sexton and Rudolph Sexton, and a son in-law Wayne Donaldson.

Talmage is survived by his wife, Doris "Sally" Sexton, two daughters; Joan Sexton Donaldson and Janet Sexton Doyle and her husband Ken, Seven grandchildren, and two great-grandchildren.

Family and friends will be received on Monday, July 13, 2020 from 9:00 AM until time of service at 11:00 AM at the First Baptist Church of La Plata, 9070 Hawthorne Road, La Plata, MD 20646. Due to current Covid restrictions a private interment will be at a later date at Trinity Memorial Gardens, Waldorf, MD.
Memorial contributions may be made to the Parkinson's Foundation, 200 SE 1st Street, Suite 800, Miami, FL 33131.

His absence from our lives will be so palpable. We're going to miss him immensely.