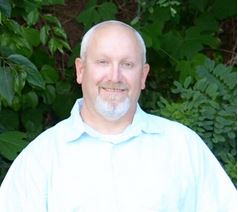 ETC John Burton Flippin, Jr., USN (Ret.) 53, of Leonardtown, MD passed away on July 8, 2020 at MedStar St. Mary's Hospital, Leonardtown, MD.

He was born on January 30, 1967 in Richmond, VA to the late Frances Elizabeth Vance and John Burton "J.B." Flippin, Sr. of Amelia, VA.

In January 1986, John enlisted in the US Navy and proudly served his country for over 20 years of dedicated service until his retirement in March 2006 as a Chief Petty Officer. He earned his Bachelor's Degree from Indiana Weslyn and a Master's Degree at Loyola University. He was employed for many years with BAE and then as a Program Manager with General Dynamics Information Technology. On August 18, 2001, he married his beloved wife, Lauren Michelle Flippin in Virginia Beach at the Chapel by the Sea, Naval Air Station Oceana Dam Neck Annex.

He enjoyed vacationing in Florida and the Outer Banks with his family. He was a water lover, and enjoyed the beach, scuba diving, fishing, crabbing, paddle boarding and kayaking. He was a thrill seeker and enjoyed amusement parks and roller coasters. He grew magnificent and bountiful gardens. He specialized in making eggs and tasty burgers on the grill. He had a great sense of humor. He was a super fan of the Baltimore Orioles and Washington Redskins. He played softball for the Navy when he was younger, played for many teams including Atomic Plumbing while stationed in Virginia Beach and was a member of the over 40 league here in St. Mary's County. He was also an avid reader, particularly of Steven King novels and legal novels. He loved his basset hound, Diesel. His family was his greatest love and he loved spending time with them, outside on the water, support during sport seasons, and just hanging out at home.

In addition to his father, J.B. and wife, Lauren, John is also survived by his children: Vance Flippin of Newport News, VA, Jacob Flippin of Amelia, VA, Calvin Flippin, Travis Flippin and Grace Flippin, all of Leonardtown, MD; his sister, Beth Ann Flippin Gross (Richard) of Amelia, VA; his step-mother, Jeanne Morris Flippin of Amelia, VA; and many extended family and friends. He is preceded in death by his mother, Frances.

Family will receive friends on Wednesday, July 15, 2020 from 4:00 to 7:00 p.m., with a Life Celebration Service of Remembrance led by Rev. Joe Orlando at 6:00 p.m., at Brinsfield Funeral Home, P.A., 22955 Hollywood Road, Leonardtown, MD 20650. Interment will be private.

In lieu of flowers, memorial contributions may be made to the Navy-Marine Corps Relief Society, Attn: Development, 875 N. Randolph St. Ste. 225, Arlington, VA 22203 and the American Heart Association, P.O. Box 417005, Boston, MA 02241-7005.

Condolences to the family may be made at www.brinsfieldfuneral.com.