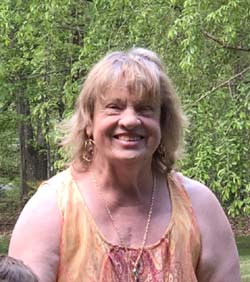 Mary Virginia Baldwin Vest Bostian, 78, of Waldorf, Maryland died July 3, 2020, at Fort Washington Hospital. Mary, lovingly known as "Sissy", was born May 31, 1942 in Bryans Road, Maryland to the late Joseph and Mary Baldwin. In addition to her parents, she is preceded in death by her first husband, Harold Dean Vest, her second husband Charles Bostian, her brother, Joseph Kirk Baldwin, Jr. and nephew Joseph Kirk Baldwin, III.

Sissy is survived by her sisters, Judith Hurley and Jo Ann Nygaard (Mike), sister-in-law Shelly Baldwin, nieces Mary Jane Bostian, Nancy Kelly, Lori Clark and Sherri Osborne and nephews William Bostian, David Bostian and Thomas Baldwin, as well as a host of great and great-great nieces and nephews.

Sissy was full of life and enjoyed every minute of it and was never one to miss a party or a meal, especially with her best friend, Mary Ford and cousin, Katie Baldwin, the three of whom were known as "Charlie's Angels".

A private service will be held at Trinity Memorial Gardens on July 8, 2020. Memorial contributions may be made to the Charles County Humane Society.