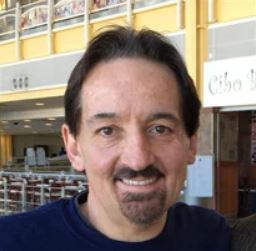 Mark Harold Perrey of Huntingtown, MD passed on June 29, 2020 at the age of 55.

Born in Wheaton, MD, one of three sons of Ursula Bambey Perrey and Arnold G. Perrey.

Beloved father of Marcus Perrey of Huntingtown, MD; Loving brother of Ralph Perrey of Nashville, TN and Jost Perrey of Hagerstown, MD. In addition to his parents, Mark was pre-deceased by his wife, the late Victoria C. Perrey.

A Memorial Service will be held at Dunkirk Baptist Church 11275 Maryland Blvd. Dunkirk, MD 20754 on Tuesday, July 7, 2020 at 2:00 PM. Interment will be private.