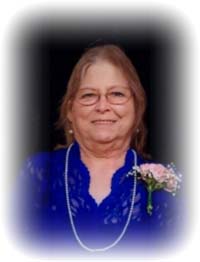 Mary "Dell" Adele Grube, age 68, passed away peacefully July 2, 2020 surrounded by her children and grandchildren. Dell was born February 6, 1952 in Leonardtown, Maryland to Enoch Booth Abell and Ernestine Irene Spafford Abell. When she was 2 years old, she moved to Catonsville, Maryland where she spent her childhood.

On February 5, 1972 she married Denwood Alvin Grube, and returned to St. Mary's County and raised their 5 children.

Dell's greatest honor was being a mother, grandmother and great grandmother. They gave her joy, pride and fulfilled her daily with immense love and laughter. Dell was family orientated and would give anything to help her family and friends and never think twice about it. Dell spent many years in Piney Point, Maryland. Dell loved being near the water, listening to the water and enjoyed lighthouses.

For many years Dell worked as a bartender in Piney Point, Maryland before beginning her career as a St. Mary's County Public school bus driver and also worked as a cafeteria worker for the St. Mary's County Public school system. She was passionate about being there for all the children that she interacted with and watching them grow.

Dell is survived by her brother Daniel Kennedy Abell; her five children Crystal Marie Grube-Thompson (Robbie), Denwood Alvin Abell Grube (Mary Kay), Enoch Booth Abell Grube (Kristyn), Sahra Irene Grube, Timothy Brian Abell Grube (Shannon); her 12 grandchildren Rebecca, Katelyn, Kae, Jessica, Juliana, Austin, Kayla, Emily, Gabe, Zylier, Connor, Carter and her 11 great grandchildren. Dell was predeceased by her father Enoch Booth Abell and her mother Ernestine Irene Spafford Abell.

The family will receive friends for Dell's Memorial Mass service on Tuesday July 7, 2020 beginning at 2:00 p.m. at Our Lady Star of the Sea Church, 225 Alexander La., Solomons, MD, immediately followed by a celebration of life at 25437 Allston Lane, Hollywood, MD 20636.

Memorial contributions may be made to Hospice of St. Mary's, P.O. Box 625, Leonardtown, MD 20650.

Condolences to the family may be made at www.brinsfieldfuneral.com.