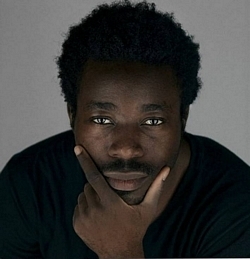 Omomayowa Chinedum Ojo, of Leonardtown, Maryland passed away April 9th, 2020 while doing one of his favorite activities: traveling and exploring. An accident caused by electrocution took his life in Novi Sad, Serbia. Born on October 11, 1989 in Ile Ife Nigeria, Mayowa was the eldest child of the late Dr. Valentine Ojo (Val) and Mrs. Agathachristy Ojo.

He obtained his early childhood education at Onward Primary School and St. Joseph's College in Ondo Town, and Little Flower Catholic School in St Mary's County, Maryland where his family moved to in December of 1999. He attended St. Mary's Ryken High School and then Leonardtown High School, both in St. Mary's County. During his time as a student in the county, Mayowa won numerous awards, particularly art awards, including Catholic Daughters of America in April 2001, the Knights of Columbus (Council #3849) Keep Christ in Christmas poster competition in 2004, County Fair Art competitions and his drawing was selected as the holiday greeting card for St Mary's County Public Schools for the 2007 holiday season. He also served as Class President for two years and was on the Ryken Soccer and Track and Field Teams. In his senior year, Mayowa entered a national Panasonic competition and won his family a home entertainment system and cameras that helped propel his skills in multimedia creation.

An avid learner and multi-dimensional media expert, Mayowa was a creative who was very experienced in photography, videography, and web development - all of which were self-taught. He started his undergraduate studies at the University of Glasgow in Scotland and spent a year at the University of Nottingham Ningbo in China. While at Glasgow, Mayowa served as an ambassador and promoted study abroad opportunities in Asia. In 2013, he graduated with dual honors in International Business and Computer Informatics. He also traveled extensively throughout Europe and Asia, documenting his experience via blogging and videography. Simultaneously, Mayowa created web, mobile, and video solutions for diverse clients as an employee as well as CEO of his company, the Wanderas Inc, and later Mojo Media Group.

Always reimagining new and efficient ways to not only live, but thrive in every facet of life, Mayowa worked with numerous companies and teams around the world to create new ways of effective engagement and accessibility on and offline.

He was a passionate member of the Washington, D.C. creative community and supported many Black-led art initiatives and events. Mayowa also continued to travel widely, living and working in about 20 cities and 10 countries from 2017 to 2020, making friends around the globe and sharing his journeys and lessons online.

Mayowa enjoyed art, cooking, teaching, connecting people, and leading diverse teams. He was a connoisseur of good music, good food and good wine. However, his greatest love was for his family and close friends whose company he relished; he was particularly committed to their well-being and equipping people to reach their fullest potential.

Mayowa leaves behind to cherish his memories: his beloved mother; three siblings, Omolayo, Mayokun, and Omotayo; many aunts, uncles, and cousins. He is preceded in death by his father, Dr. Valentine Ojo who passed away in 2014 from a protracted illness.

The Memorial/Funeral Mass will be held at 10:00 am on Saturday, July 11, 2020, at St. George's Catholic Church, but due to COVID-19,, friends and well-wishers are encouraged to join virtually by RSVPing for Mass and a virtual reception at the following link: https://bit.ly/MayowaMemorial (If typing, please be advised that the link is case sensitive).

Funeral arrangements by the Brinsfield Funeral Home, P.A., Leonardtown, Md.