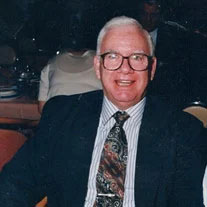 Harold Eugene Oakes, age 83 of Indian Head, Maryland, died July 1, 2020 at the Charles County Hospice House in Waldorf, Maryland.

Harold was a Veteran of the U. S. Navy and a member of Indian Head United Methodist Church. He enjoyed meeting people, reading spy books (especially those with the Jack Ryan character by author Tom Clancy), movies, and spending time with family and friends as much as possible.

He was the son of Ira Cecil Oakes and Mildred E. (Tucker) Oakes. In addition to his parents, he was also predeceased by his wife, Athlea Evelyn Oakes and his brother, John Oakes.

He is survived by his sons, David Oakes and Cecil Oakes and his daughters, Linda (Steve) Reed and Carol Oakes. He is also survived by six grandchildren, 18 great-grandchildren, and one great-grandchild.

Funeral services will be private.