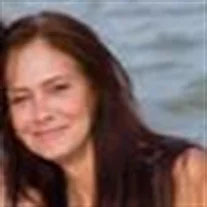 Shannon Lyn Daras was granted her angel wings on June 17, 2020. Her final days were spent with her children and grandchildren.
Shannon's life would seem too short to many, but those who were touched by her short time here knew she had a purpose.
Shannon loved the beach and anything Red, White and Blue. She would find peace in listening to music, and enjoyed spending time with her family/friends. Shannon adored her Boston Terrier' and had a huge heart for all living things. She would light up the room with her smile and laugh through all of her hardships. She was a fighter and never gave up.
Shannon is survived by her daughters; Holli Locklear and husband Daniel Locklear, Sylvia Daras; her sister Sandra Harding and husband Richard Harding. She also leaves behind her five grandchildren; Kyleigh Umling, Raeanna Umling, Braxton Locklear, Aria Locklear and Olivia Umling. And her niece, Cindie Jones.
She is proceeded in death by both of her parents and grandparents, as well as her nephew.
Her services will be held at Raymond Funeral home in LaPlata MD, on Saturday June 27th. Due to limited attendance from COVID we are asking everyone to reach out to her daughters or sister for details.