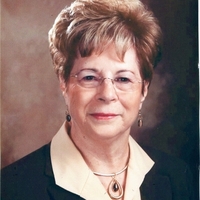 Ethel Marie "Sissy" Garner, 79, of California, MD passed away June 15, 2020 surrounded by her loving family at home.

She was born on October 22, 1940 in Baltimore, MD to the late James Vernon "Captain George" Clements and Jean Gwynette Tucker Clements.

Sissy was raised by her late father and late grandmother, Lillian Tucker and was a lifelong resident of St. Mary's County. She was a 1959 graduate of St. Mary's Academy. On December 5, 1959, she married her beloved husband, Robert (Bobby) Ignatius Garner, Jr. at St. John Francis Regis Church in Hollywood, MD. She was employed as a dedicated and professional real estate agent until her retirement at Century 21. She also assisted her husband with his business, Garner Construction, for many years. She was a 23 year Breast Cancer Survivor. She enjoyed camping with her children as they were growing up, going all over the place, including Fort Wilderness in Disney World. Her hobbies included playing BINGO and the slot machines in Harrington, DE. She and her husband often travelled to their condo in Myrtle Beach, SC where she loved to shop at the outlets and seek out good deals. She was a delicious cook and hosted all the holiday and family dinners. She loved her family and spending time with them, especially her grandchildren and great-grandchildren who she is affectionately known as "Ommie." She was a life-long member of St. John's Catholic Church.

In addition to her beloved husband, Bobby, Sissy is also survived by her children, Robin Marie Wendler (James) of Hollywood, MD, Kimberly Ann Hartley (Matthew) of Leonardtown, MD and Robert Ignatius Garner, III (April) of Hollywood, MD; 12 grandchildren, 8 great grandchildren, and many extended family and friends. In addition to her parents, she is also preceded in death by her brother, James Arthur "Floogie" Clements, her daughter, Dorothy Jean Boyce, and her grandson, James Wiant Wendler, Jr.

Family will receive friends on Tuesday, June 23, 2020 from 5:00 to 7:00 p.m., with a prayer service recited at 7:00 p.m., at Brinsfield Funeral Home, P.A., 22955 Hollywood Road, Leonardtown, MD 20650. A Mass of Christian Burial will be celebrated by Reverend Raymond Schmidt on Wednesday, June 24, 2020 at 10:00 a.m. at St. John Francis Catholic Regis Church, 43950 St. John's Road, Hollywood, MD 20636. Interment will follow in the church cemetery.

Serving as pallbearers will be her grandsons: Jeffrey Boyce, Brian Wendler, Jonathan Wendler, Andrew Wendler, Justin Hartley, and Jake Hartley. Honorary pallbearers will be her granddaughters: Danielle Adams, Brianna Garner, Shelby Garner, Jenna Garner, and Megan Slade.

Memorial contributions may be made to Hospice of St. Mary's, P.O. Box 625, Leonardtown, MD and St. John Francis Regis Catholic Church, 43950 St. John's Road, Hollywood, MD 20636.

Condolences to the family may be made at www.brinsfieldfuneral.com.

Arrangements by the Brinsfield Funeral Home, P.A.