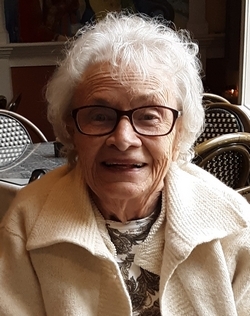 Marilyn Irene Ruark, 82 of Solomons, Md. formerly of St. Mary's Co., Md. passed away peacefully on May 18, 2020 in Solomons. She was born on March 29, 1938 in Lock Haven, Pa. to the late Marian Katherine and Earl William Maurer. She was the loving wife to Frederick Ruark whom she married on September 14, 1957 in Baltimore, Md.

Marilyn graduated from Kenwood High School in 1956 and went on to attend Montgomery Co. Community College. She was a Technical Illustrator for Glen L. Martin and Bendix Field Engineering and retired in June 1988. She was a member of the Girl Scouts of America, American Field Service, and the Calvert Marine Museum. She enjoyed doing arts, crafts, and nature studies.

Marilyn is survived by her husband of 62 years, Frederick "Fred" Ruark of Solomons, Md.; children, Jeffery S. Ruark of Towson, Md. and Elizabeth A. Ruark of Duluth, MN; brother, William Maurer; and four grandchildren.

To leave the family a condolence please visit www.rauschfuneralhomes.com .