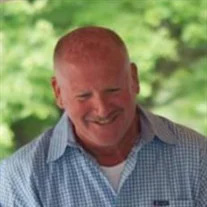 On Thursday, June 11, 2020 at 9:30am Shawn P. "Rodeo" Davenport, loving husband to his high school sweetheart, Rose M. Davenport of 36 years and proud father to 14 year old son Cody L. Davenport, passed away peacefully at the young age of 55 at his home in Huntingtown, Maryland from a long battle with cancer. He is survived by his wife-Rose, son-Cody, mother-Elaine, two sisters- Susan (her husband Alix), Tammy (her husband Thomas) and two brothers- Joseph and Dave Jr. (his wife Lori), all residing in Pennsylvania. There are many in-laws, nieces, nephews and friends and family, too numerous to list however not forgotten.

Shawn will be reunited with his father Dave Sr. for another round of golf, maybe a day of rock fishing or a shot of Jameson Whiskey.

Shawn loved spending time with family and friends especially with his son Cody. He enjoyed watching Cody play baseball and he enjoyed teaching him how to build and repair things thru life lessons. He was also an avid collector of many things, big and small.
Shawn touched the lives of so many people, too numerous to list over his extensive 38-year Law Enforcement career in Community Service to the public as well as family, friends and neighbors thru his generous and mentoring personality. You knew when you called on Shawn for anything, he would be there to help you anyway he could, day or night.

Shawn's family is inviting you to join him at a viewing at Lee Funeral Home Calvert, P.A. 8200 Jennifer Lane, Owings, MD 20736 on Friday, June 19, 2020 from 4:00 - 7:00 pm and again at Riverdale Baptist Church, 1177 Largo Road, Upper Marlboro, MD 20774 on Saturday, June 20, 2020 from 12:15 – 1:00 pm where a Funeral Service will be held 1:00 pm. Immediately following a repass at the FOP Lodge 89 in Upper Marlboro, MD.

The family is requesting in lieu of flowers, a donation made out to his son, Cody L. Davenport for a college trust fund.